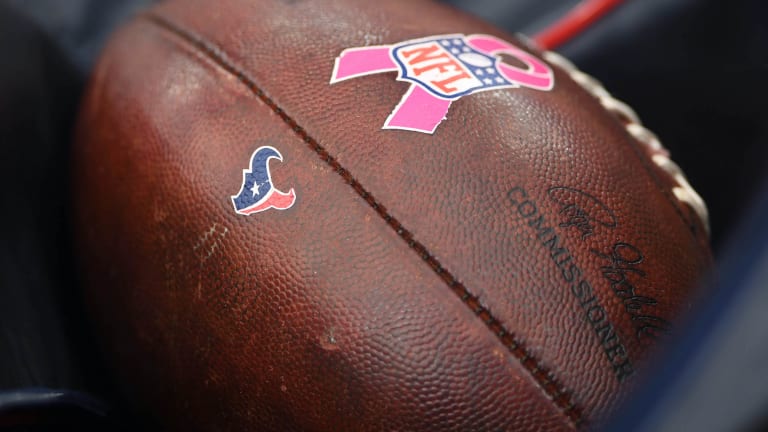 Roger Goodell expects the regular season to start on time for the Texans and NFL
NFL Commissioner Roger Goodell expects the NFL season to start on time despite the COVID-19 pandemic putting the possibility of a tough schedule for the Houston Texans
With the NFL Draft kicking off on Thursday, Roger Goodell, the NFL Commissioner, said on NFL Network that he intends for the NFL season to continue normally. The NFL preseason usually starts in August while the actual NFL Season usually starts in September. 
Despite the current COVID-19 pandemic that had brought many other sports to a pause, the NFL has decided that they will continue and the league "will plan to start on time".
Furthermore, in the interview with the NFL Network, Goodell stated the season schedule would be slated to be released "in a few weeks" and would start the season "as planned". Roger Goodell might have to retract his decision if government public health officials oppose this decision later in the year as large gatherings could be a threat to the security of thousands of fans.  Goodell has remained optimistic about the start of the season, which should be good news for all fans.
This is very relevant for the Texans as in their season, they will face their division rivals twice (Indianapolis, Jacksonville, and Tennessee). They will also have to face both New England and Kansas City Chiefs. The rest of their season looks very challenging as they will play Baltimore, Cincinnati, Cleveland, Green Bay, Minnesota, Chicago, and Detroit. 
With a schedule that will go as planned, this means that the Texans will have less time to prepare as a complete team and will have less time to train their rookies. Thus, by the season going as planned, it further warrants Bill O'Brien's decision to trade for Cooks as he is trying to build a veteran roster for this season instead of depending on rookies to start and play as they will lake adequate time with coaches and fellow teammates to get the proper training.