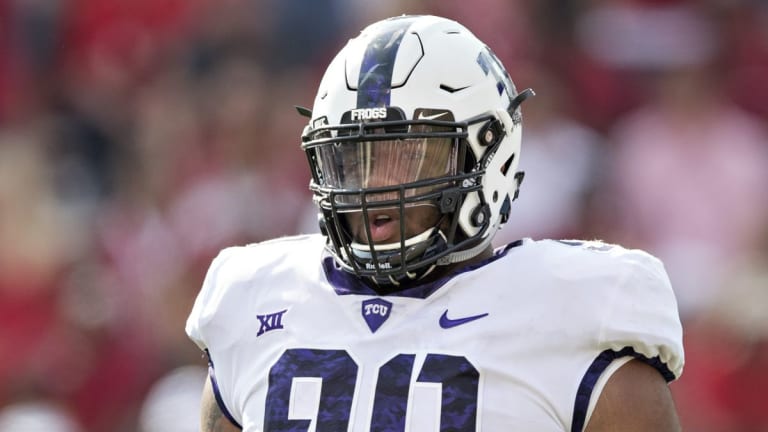 Seven Things to Know about Texans defensive tackle Ross Blacklock
Houston Texans selected defensive tackle Ross Blacklock in the second round of the 2020 NFL Draft. Here are some quick facts about the new addition to the roster.
With their second-round pick, the Houston Texans selected defensive linemen Ross Blacklock from Texas Christian University. Ross Blacklock is more than just a great run stopper and strong pass rusher. Below are seven facts about this newest Texans defensive tackle Blacklock 
Seven Things to Know about Ross Blacklock
For most of his life, Blacklock played running back and tight end before shifting to the defensive line during high school and college
Ross Blacklock's father was a Harlem Globetrotter and is currently their coach. Blacklock's father also played basketball at the University of Texas and became one of the first African Americans to play for the UT basketball team.
During an NFL Combine Interview, in a comedic moment, Ross Blacklock was notified that he had 37 on-campus parking tickets during his time at TCU, which surprised him. Blacklock eventually paid all of those tickets.
As a student at Elkins High School, which is located in the suburbs of Houston, Blacklock was a multi-sport talent as he played football, basketball, baseball, track and field, and swimming.
Ross Blacklock started playing football at age 5 as he grew a natural love for the sport at a young age.
Ross Blacklock, in his youth, was also a sprinter who competed in the Junior Olympics.
As an entering freshman at TCU, Blacklock weighed 330 pounds. However, he went on a strict diet plan and became a more muscular 290 pounds.