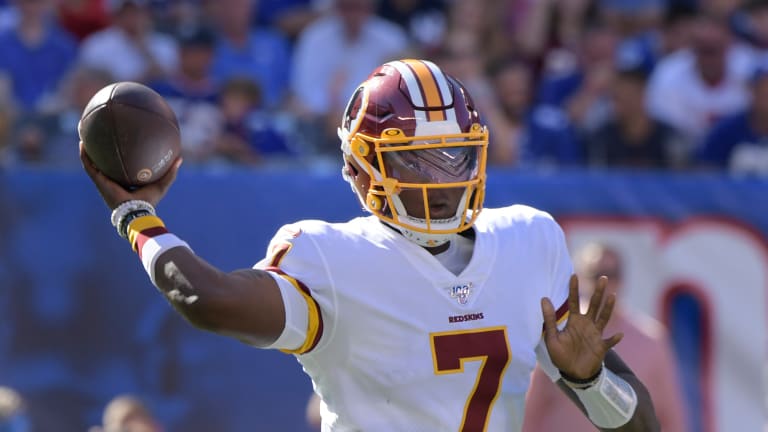 Dwayne Haskins Enters Game as Case Keenum Under Concussion Eval
The rookie gets his second action of the season, filling in for the starter.
The Washington Redskins hung tough in the first half, but trailed 13-6 after the halftime break. Starting QB Case Keenum was decent, fumbling the ball once but going 12 for 16 for 130 yards. He took a shot before the half though and was unable to continue following the intermission.
That means that rookie first-round pick Dwayne Haskins will see his second action of the season in relief.

Haskins went 1 for 2 on the three-and-out.
In his debut against the New York Giants, Haskins seemed overwhelmed by the moment. He finished that game 9-for-17 passing with three interceptions after replacing an inept Keenum who was also dealing with a foot injury. Haskins was also sacked twice and ended the game with a 32.9 passer rating.
The former Ohio State product has received kudos over the last two weeks from the coaching staff, reportedly showing more commitment to the position and learning the ins and outs of the pro game after being woken up with his debut against New York.