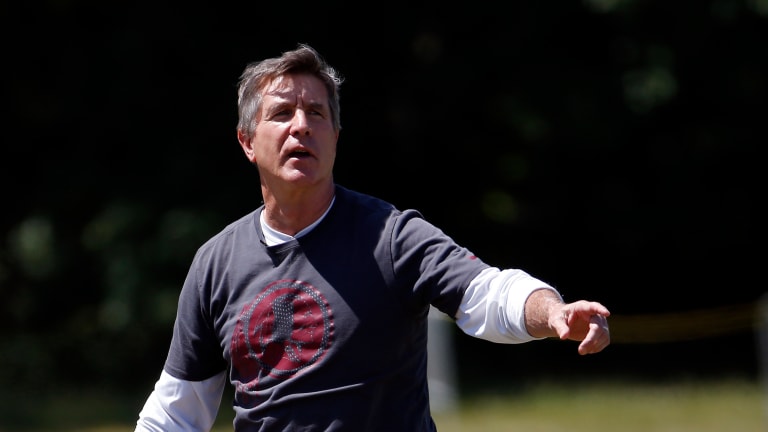 Watch: Bill Callahan, Redskins final Week 7 press conferences
The Washington head coach discusses practice ahead of the 49ers tilt.
Washington Redskins head coach Bill Callahan addressed the media following Friday's practice. Washington will face off against the San Francisco 49ers on Sunday and look to have their first winning streak of the 2019 season.
Following Callahan, starting quarterback Case Keenum spoke with the press on  the challenges he sees.
San Francisco enters the contest undefeated on the year. 
Related Content