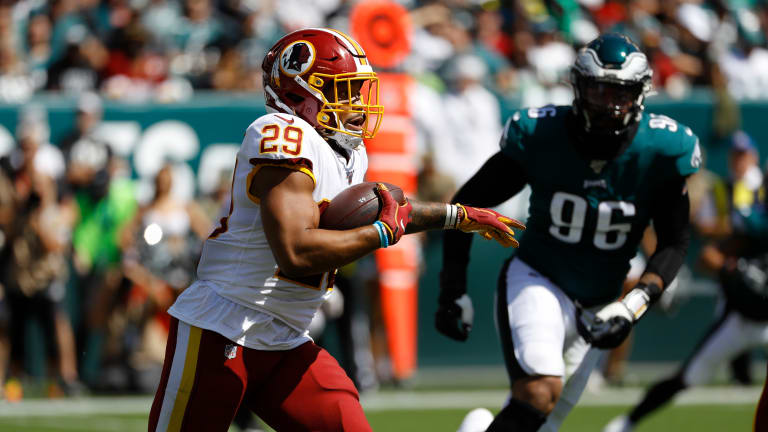 Redskins place Derrius Guice, Caleb Brantley on injured reserve
The moves precede Washington's matchup with the Dallas Cowboys
The Washington Redskins have made a decision on what they will do following the right knee surgery had by running back Derrius Guice. After a procedure earlier in the week to trim his menisci which was giving him trouble last week in the season-opening loss to the New York Giants, the running back will go on injured reserve.
If that weren't enough, Washington is also placing defensive lineman Caleb Brantley on IR as well.
The move will now open up two spots on the 53-man roster, which Washington could fill prior to the contest. The myriad of players who are injured going into the game could easily use up the seven inactive slots once the club is ready to name their 46-man gameday roster Sunday morning.
Washington will likely move a player up from the practice squad for the game, and then re-evaluate Monday or Tuesday.
Here's a list of several names Washington could consider to fill the spot on a permanent basis.
Related Articles