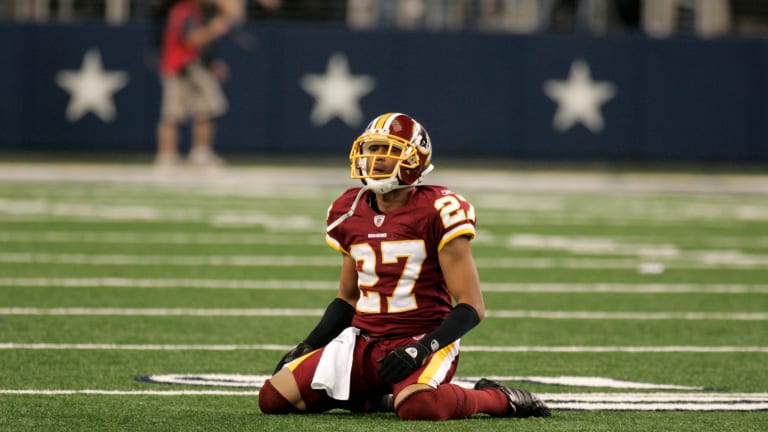 Former Redskins CB Fred Smoot arrested for traffic FTA
The former player was taken into custody in Loudon County.
Fred Smoot, former cornerback of both the Washington Redskins and the Minnesota Vikings, was arrested on Friday. The charge, failure to appear for multiple minor traffic violations, according to TMZ Sports.
 A rep for the Amherst County Sheriff's Office tells TMZ Sports ... Smoot's arrest warrant stemmed from his failure to appear in court for minor traffic violations.
According to the rep, Smoot had a misdemeanor traffic citation for driving without a license. He also had a traffic infraction for expired tags.
Smoot actually had two stints with Washington in his nine-year career. Drafted in the second round of the 2001 draft, Smoot spent four years in D.C. before leaving for Minnesota. In his two years there, he became involved in the infamous Love Boat scandal, which involved solicitation of prostitutes. Smoot returned to Washington in 2007 for a final three seasons. 
In his career he had 21 interceptions, 18 of them with Washington.