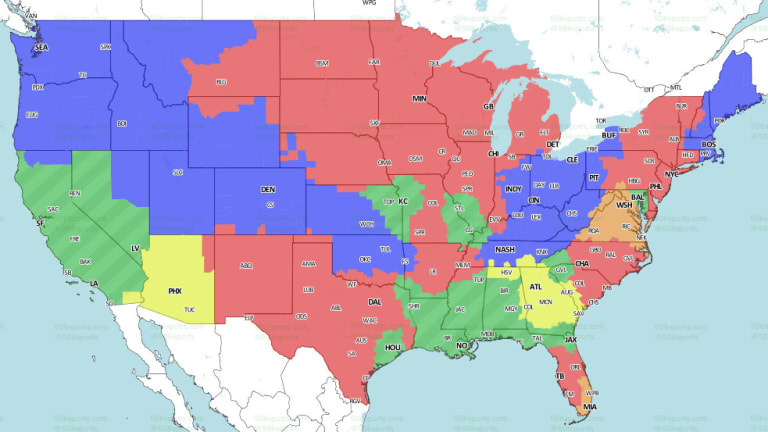 How to watch The War of the Winless: TV Channel, live stream Redskins-Dolphins in Week 6
The skinny on the Redskins quest for their first victory, including the current betting lines.
Follow along for highlights and commentary in our live updates blog, here!
The Washington Redskins (0-5) will travel down I-95 Saturday, or at least fly a similar path, to get down to South Beach. As much as the team could probably use some fun-and-sun vacation time, this trip will be all work, and of the highest priority. Over the first five weeks of the season, the Redskins have been blown out on a regular basis. They've actually been outscored by more points (78) than they've actually scored points (73). The possible remedy, potentially the only possible remedy, sits in front of them in the even-more-hapless Miami Dolphins (0-4).
While Washington has disappointed, the Dolphins meant to be this bad. Their front office has embraced the tanking principle to the nth degree. They ripped through their roster as much as they could in an effort to put a bad product on the field. They want to reset the organization and want a boatload of draft picks of high pedigree to show for their misery.
If there's a game Washington should be able to win, it would be this one, but while the front office is doing what they can, the Dolphins players are still going to try their best. And with the all-knowing, all-factual truism of Any Given Sunday rings in the back of their minds, Bill Callahan will have to have his troops ready in his first game as interim head coach after replacing Jay Gruden earlier in the week. 
Here are the details on the matchup.
Game Information
Washington Redskins (0-5) vs. Chicago Bears (0-4)
1:00 P.M. ET, Sunday, October 13, 2019
Hard Rock Stadium - Miami Gardens, Florida
Referee: Shawn Smith
Wagering Information (Visit OddShark.com for all games): Current as of 8pm 10/11/19
Current Point Spread: Redskins -3.5
Over/Under: 42
Television
Over-Air Broadcast: Fox
Announcers: Sam Rosen and Ronde Barber
Fubo TV (system must see you as being local to DC or Miami market) 
Social Media
Follow us on Facebook | Follow us on Twitter
Satellite Radio
Away Redskins: Streaming 831
Home Dolphins: 230 (streaming 818)
Local Radio
Streaming: Redskins Mobile App | NFL Tune In (systems must see you as local to DC)
Team 980
WMAL 105.9FM / 630AM