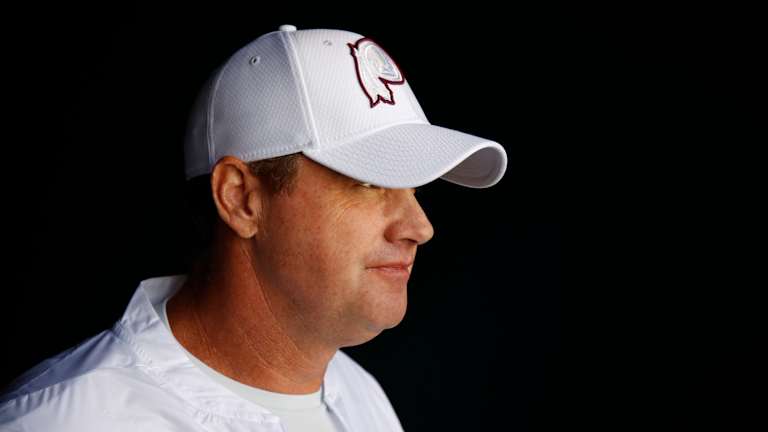 Jay Gruden says he'll be at work tomorrow 'If the key works'
Washington's head coach isn't laying down.
It was a rough week for Washington Redskins' head coach Jay Gruden. After playing rookie Dwayne Haskins in a Week 4 loss, Gruden faced multiple days of questions about the most important position on the team and who would start Week 5 against the New England Patriots. On the way to announcing that he always intended to start Colt McCoy, a video surfaced of Gruden appearing to smoke marijuana on a random street. The week ended with a 33-7 loss to the defending Super Bowl champion New England Patriots on Sunday, and with it, the questions about Gruden's job security resurfaced.
Unphased, Gruden stood up and answered the questions about his performance.
Bruce Allen and owner Dan Snyder were seen leaving FedEx Field together, for what it's worth.
Redskins running back, Chris Thompson, broke down at his locker when asked about Gruden's job security.