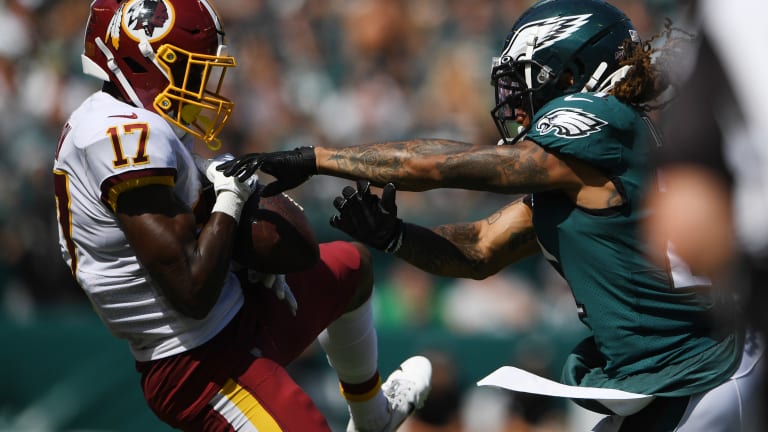 Terry McLaurin game-time decision vs Giants
Can Washington put up a fight in McLaurin doesn't play?
The Washington Redskins appear to be in a win-or-go-home scenario for themselves and head coach Jay Gruden. With rumors swirling the coach needs a Week 4 victory over rival New York and rookie quarterback Daniel Jones, it isn't the best situation to find themselves in without their biggest offensive weapon.
Entering the season, it was thought the running game would be he strength of the offense. That has decidedly not been the case. Neither Derrius Guice in his one game nor Adrian Peterson in the two since has been able to establish any headway in that regard. With Jordan Reed missing in action due to a preseason concussion, the lone bright spot has been third-round rookie Terry McLaurin. The Ohio State wide receiver has established himself as a strong offensive rookie of the year candidate and is really the lone bright spot for the Washington offense. And he's hurt. According to reports, he's a game-time decision to play.
How important is McLaurin to any hope of passing success?
He has three of Washington's seven passing touchdowns, 43%.
He has 257 of their 933 passing yards, or 28%.
McLaurin has caught four of the six deep passes which resulted in gains of 20 yards or more on the season, or 67%.
Without him, it's going to be a difficult road for QB Case Keenum to travel.