Schalke's Jones banned for 4 matches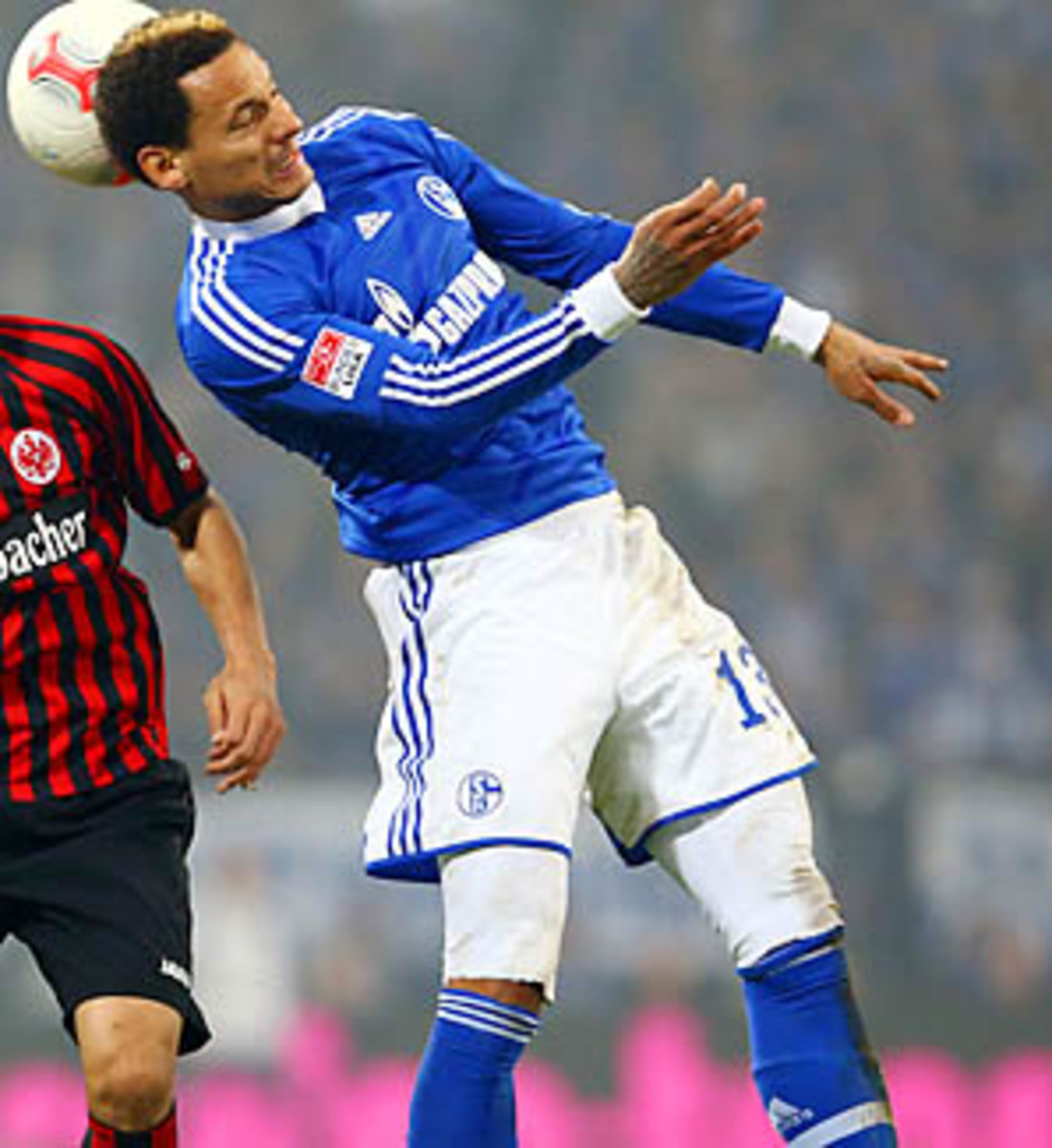 Schalke midfielder Jermaine Jones has been suspended for four Bundesliga games for his ejection in a 3-1 loss to Stuttgart last weekend.
The American was given a red card in the 73rd minute of Saturday's match for a tackle on Ibrahima Traore. The governing body of German soccer said Wednesday that the punishment had to be harsh because Jones is a repeat offender.
Jones holds the club record with five ejections. He also has three yellow cards in the Bundesliga this season and two in the Champions League.
He will miss the last match before the Christmas break, against Freiburg, and games against Hannover, Augsburg and Greuther Fuerth.