Publish date:
Sampdoria continues its strong play with a 2-0 win over Chievo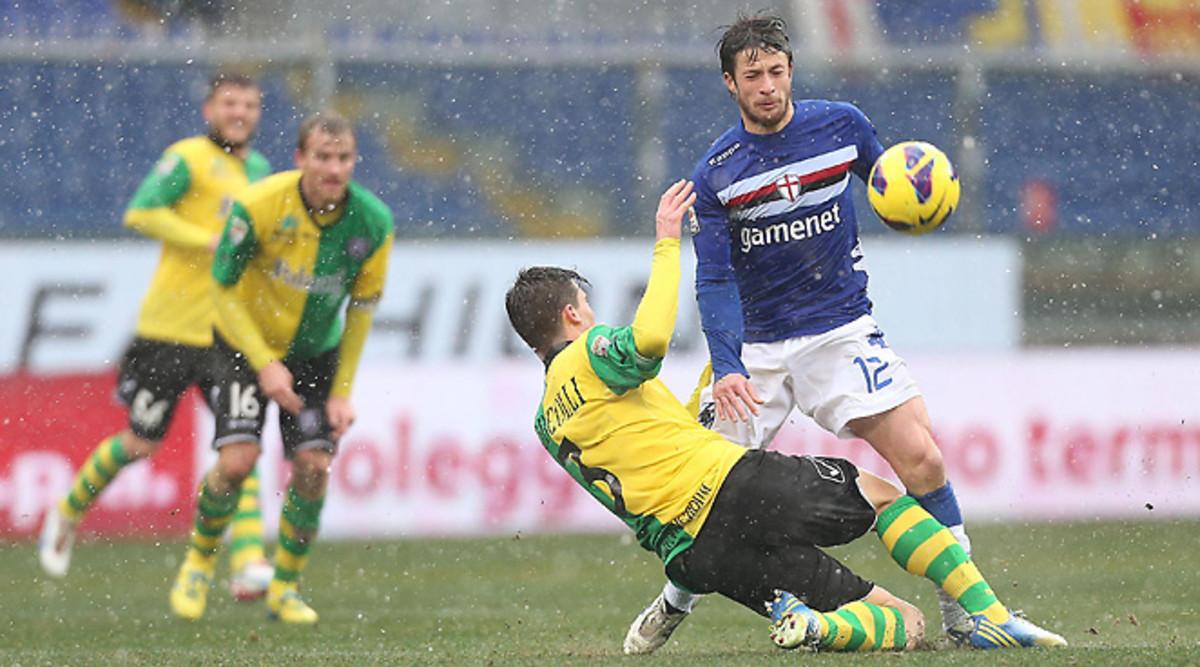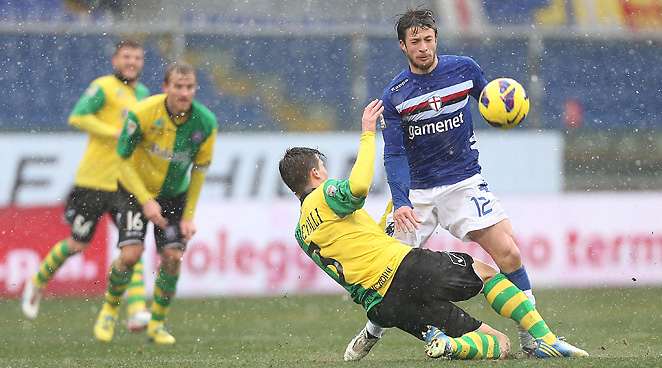 MILAN (AP) -Sampdoria moved safely into the middle of the Serie A table with a 2-0 win over Chievo Verona in the lunchtime fixture Sunday.
Andrea Poli put the hosts ahead in the 33rd minute with a precise, angled shot, then Brazilian forward Eder sprinted past three defenders to finish off a counterattack in the 83rd.
Extending its unbeaten streak to five matches, Sampdoria moved into a tie for 10th with Parma, which faces Catania later.
Chievo is three points further back in 13th, eight points clear of the relegation zone.
Sampdoria protested for a last-man foul on Chievo goalkeeper Christian Puggioni in the 55th after Puggioni charged forward from his area and tripped rising Argentine standout Mauro Icardi. Icardi remained on the pitch and was eventually replaced by Eder.