UEFA: No case for Luis Suarez over Zenit incident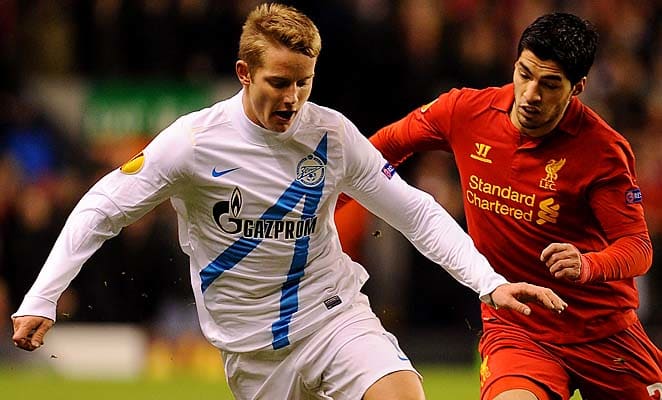 UEFA will not investigate Liverpool forward Luis Suarez over an alleged stamping incident with a Zenit St Petersburg defender.
Suarez was pictured stepping on Tomas Hubocan's back near the end of a Europa League match at Anfield last Thursday. Some commentators suggested Suarez deliberately stamped on his fallen opponent.
Referee Bjorn Kuipers, a Netherlands official on FIFA's shortlist for selection to the 2014 World Cup, did not punish Suarez.
Still, UEFA can use video evidence to review incidents.
UEFA says in a statement to the Associated Press that its "disciplinary unit has decided not to open a case.''
Suarez scored twice from long-range free kicks in Liverpool's 3-1 victory. Zenit, which won the first leg 2-0, advanced to the last 16 of the tournament on the away goals rule.