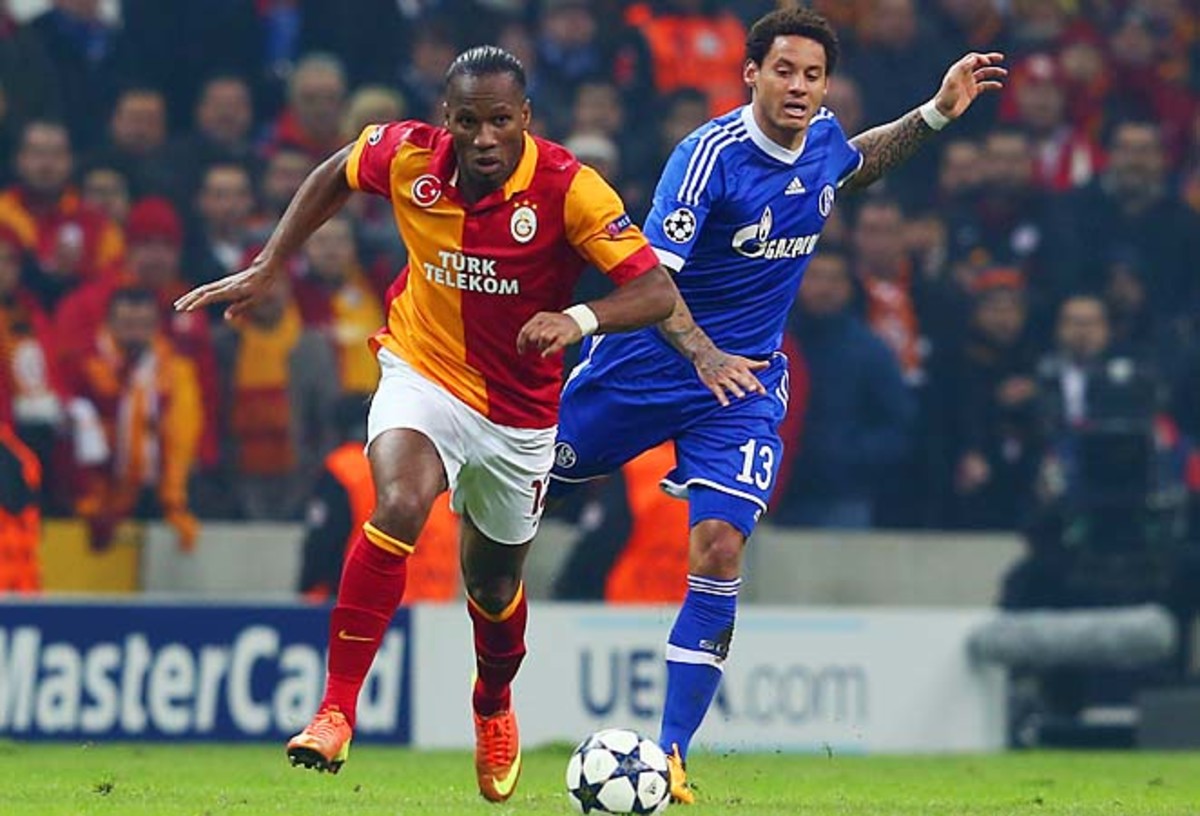 UEFA has ruled that Didier Drogba was eligible to play for Galatasaray in the Champions League last-16 round last week.
UEFA says its disciplinary panel dismissed Schalke's protest lodged after the Ivory Coast forward played in a 1-1 draw in Istanbul last week. Clubs fielding ineligible players risk forfeiting matches.
Schalke questioned Drogba's status following his January transfer to Turkey from Shanghai Shenhua.
The Chinese club has filed a breach of contract complaint with FIFA. Drobga claims his salary was not being paid.
FIFA provisionally cleared Drogba to play while its legal department studies the case.
UEFA registered Drogba on a Champions League squad list which Galatasaray submitted by a Feb. 1 deadline.
Schalke hosts Galatasaray in the return match on March 12.