MLS: Sporting snaps Dynamo home streak; Timbers crush Chivas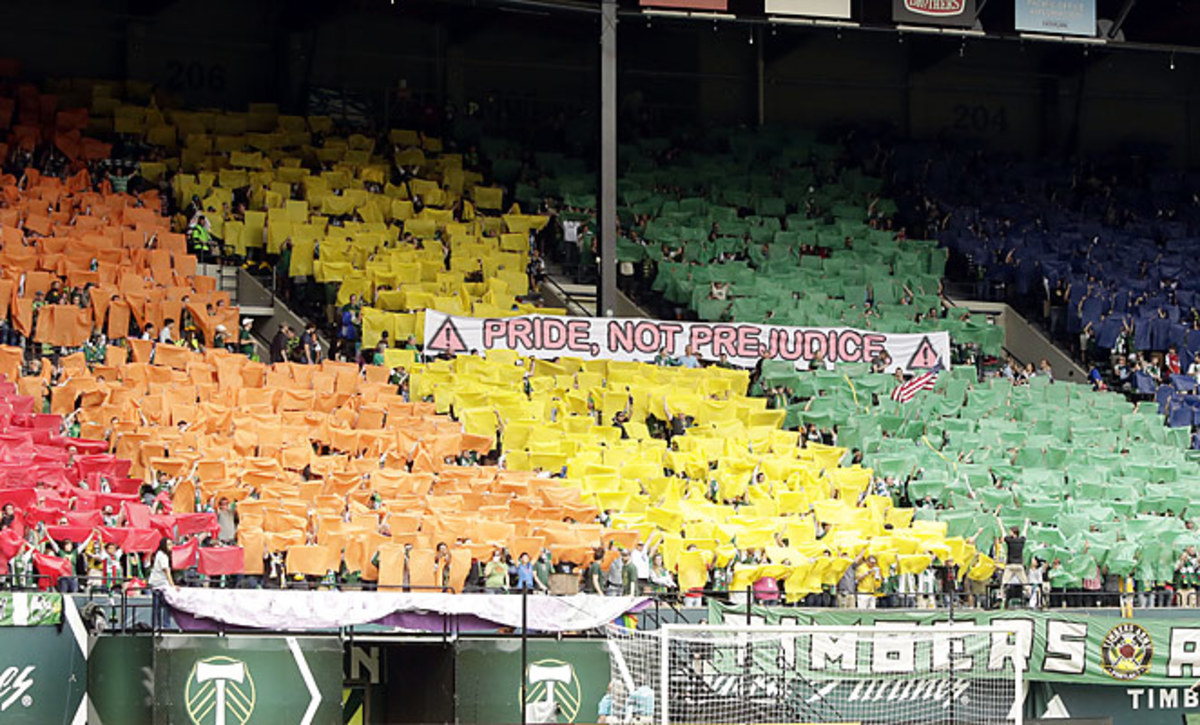 HOUSTON (AP) -- French defender Aurelien Collin scored in the 73rd minute to lift Sporting Kansas City to a 1-0 win over the Houston Dynamo in Major League Soccer on Sunday.
At Portland, Oregon, Rodney Wallace, Diego Valeri and Will Johnson each scored as the Portland Timbers extended their unbeaten streak to nine matches with a 3-0 victory over Chivas USA.
Houston's loss ended its record 36-game home unbeaten streak, including 30 straight in the MLS. Houston had not lost at home since a 2-0 defeat against Columbus on June 18, 2011.
Collin's goal gave Sporting Kansas City its second win in five games.
Portland, which joined the MLS in 2011, suffered its only loss of the season on March 9 when it went down 2-1 at home to Montreal.
Highlights below:
KANSAS CITY 1, DYNAMO 0
TIMBERS 3, CHIVAS USA 0