World Cup prop bets: Who will be top scorer from elite European clubs?
The World Cup giveth and the World Cup taketh away.
It gives soccer fans a chance to see all the best players compete for their national teams, while taking away the opportunity to see Barcelona teammates Neymar and Lionel Messi passing the ball to each other on the pitch.
However,World Cup prop bets offer fans the chance to keep those marquee club teams in mind, with some sportsbook offering bets on which club team members will score the most goals for the home country.
Top Barcelona goal scorer
In what many would argue doubles as a battle for the Golden Boot, Argentina's Lionel Messi and Brazil's Neymar will also battle for the spot of Barcelona's top goal scorer. Messi is the slight favorite at 1/1 odds, while Neymar is just behind at 3/2.
With Brazil (3/1 to win the World Cup) and Argentina (4/1) sitting atop the betting board to win the tournament and Messi and Neymar atop the Golden Boot betting board, this figures to be an epic head-to-head battle. Chile's Alexis Sanchez is a bit further down the list for Barca's top scorer at 8/1 odds.
BIRD: Brazil, Argentina top World Cup Power Rankings
25 Players to Watch at the World Cup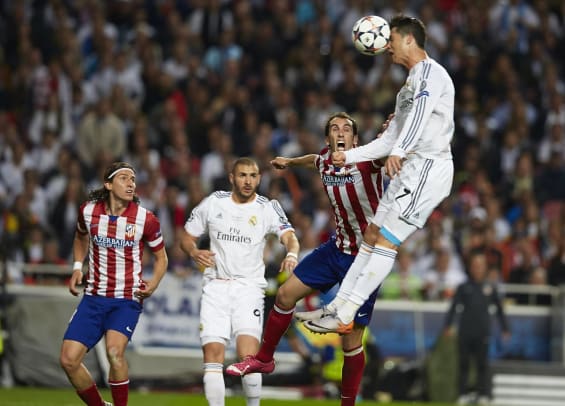 ​
Top Real Madrid goal scorer
There are some interesting parallels between Portugal's Cristiano Ronaldo (2/3) and France's Karim Benzema (2/1) coming into this World Cup.
As one of the top two goal scorers in the world, Ronaldo is always the focal point of Portugal's offense. But with Franck Ribery going down with an injury, KarimBenzema will likely be called upon to be the sole focal point for offense on his squad as well.
Ronaldo's tough opening group (Germany, USA and Ghana) and a nagging injury make him less of a clear favorite than he might be in different circumstances. If healthy, he seems a solid choice to pot the most goals among the players who just won the Champions League trophy two weeks ago. Portugal opens against Germany on Monday.
SI ROUNDTABLE: Our predictions for World Cup winner, golden boot, more
Top Manchester City goal scorer
There should be plenty of goals to go around for Argentina, and with a potentially deep run for the team on the horizon, Sergio Aguero is a clear favorite to be Man City's top scorer at 5/6.
But he could have some competition in Spain's Alvaro Negredo (4/1) and Bosnia-Herzegovina's Edin Dzeko (5/1). Negredo could be a big part of Spain's offensive plans if Diego Costa's injury holds him back, and Dzeko should pitch in his share of offense before Bosnia-Herzegovina's World Cup run is over.
Top Manchester United goal scorer
Netherlands' Robin Van Persie (13/8) and England's Wayne Rooney (15/8) enter the World Cup under similar circumstances. Neither Netherlands nor England are in great form coming into the tournament and both will likely need big performances from their respective Manchester United striker to advance into the knockout stage. 
If they struggle, there are plenty of other Man U players who could earn a solid long-shot payout.
Top Chelsea goal scorer
Perhaps the most wide-open of all of the club prop bets, Chelsea's top goal scorer is tough to predict with four strong contenders in Belgium's Romelu Lukaku (3/1) and Eden Hazard (5/1), Brazil's Oscar (5/1) and Germany's Andre Schurrle (6/1).
While Oscar and Schurrle aren't the top scoring options for their respective countries, both Brazil and Germany are expected to make deep runs and should produce lots of goals in the process.
Belgium meanwhile is a popular sleeper pick in this year's World Cup, and with Christian Benteke sidelined due to injury, Lukaku and Hazard will be called upon to pick up the production on offense.
LYTTLETON: Belgium's chance at greatness there for the taking in Brazil