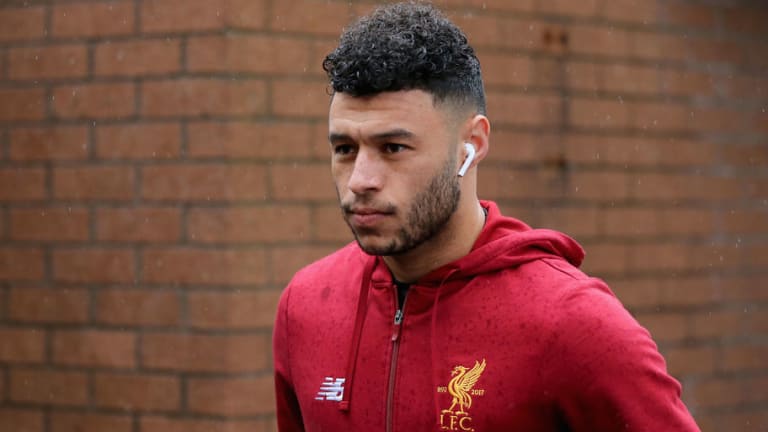 Has Liverpool's Summer Signing ​Alex Oxlade-Chamberlain Finally Found a Home?
When Liverpool parted with the hefty sum of £35m for the services of Alex Oxlade-Chamberlain on deadline day, questions were immediately raised. This move was initially met with a mix of confusion, derision or complete apathy. Questions were asked of the transfer by football fans of all persuasion. 
Supporters of Liverpool, rival clubs and neutrals alike. Oxlade-Chamberlain's injury record and his productivity in the final third were questioned. As was his best position and where he would fit in. And of course the expensive outlay on a player with just a single year remaining on his contract was heavily reviewed.
Oxlade-Chamberlain's first few games for Liverpool also did little to encourage optimism. He featured in heavy losses in the league away to, now runaway leaders, Manchester City and Mauricio Pochettino's impressive Spurs side. 
Also thrown into the mix, a League Cup loss away to Leicester City, in which the midfielder's uninfluential performance was widely mocked on social media. The overhanging questions over Alex Oxlade-Chamberlain as a Liverpool player remained unanswered. Oxlade-Chamberlain's decision to turn down Arsenal and Chelsea for Liverpool was yet to be vindicated.
Fast forward 6 months to January 2018 however and it is a different story altogether. Oxlade-Chamberlain appears to be answering his critics with aplomb. All whilst winning over the Liverpool support en masse with his performances both on and off the pitch. Oxlade-Chamberlain is starting to look every inch the player Jurgen Klopp was happy to part with £40 million for. 
Providing a spark of creativity, power and drive, in a Liverpool midfield which hardly has these qualities in abundance. In recent weeks Oxlade-Chamberlain's improvement has been clear for all to see. His early struggles at Anfield and his time out of the starting eleven appears to have benefited the English midfielder. He now seems to have grasped what Jurgen Klopp has often described as Liverpool's 'rhythm' of play.
One of the key factors in Oxlade-Chamberlain settling in so well and endearing himself to the fans is arguably his fantastic attitude and enthusiasm. Two incidents stand out in particular when the player has dealt with the media fantastically. 
Firstly his humble resolve that he always wants to improve after a fine performance and outstanding goal in Liverpool's 5-0 demolition of Swansea City. Following this Oxlade-Chamberlain produced a staunch defence of (since departed to Barcelona) teammate Philippe Coutinho, when his commitment and future was clumsily questioned by a reporter.
Exactly how Oxlade-Chamberlain would imrpove Liverpool was up for debate. However at Liverpool, granted more game time in his preferred position as a central midfielder, his swift and incisive passing, driving  runs from deep, and desire to receive the ball at all times has highlighted the reasoning behind Klopp's desire to bring him to Anfield and has won him a starting role regularly. 
His efforts have been an asset in adding an attacking potency to Liverpool's midfield. Which it would be fair to say is at times an insipid and lack lustre unit in the middle of the park, in which several players do not appear to share the same desire to receive and use the ball creatively. In recent weeks Oxlade-Chamberlain's set piece delivery has been impressive chalking up two assists from whipped set pieces, including the delivery for Virgil Van Dijk's dramatic late debut derby winner. 
Part of Jurgen Klopp's desire to sign him may have come from the midfielders versatility. it appears Klopp like his players to be able to play several positions at a high level. Which can be seen in his teams interchangeability, and in how he has used Oxlade-Chamberlain with the England international playing important roles on either wing and in central midfield. 
Due to his versatility, work rate and home grown status it was suggested that he could be a long term replacement in Jurgen Klopp's squad for veteran James Milner. While Milner has been a reliable servant for Liverpool, on recent showings Oxlade-Chamberlain has shown he has the ability to truly make his mark as a much more influential player for Liverpool than his fellow Englishman. With Coutinho's £142 million departure to Barcelona, Oxlade-Chamberlains stock within the Liverpool squad is sure to rise.
After many stale years of stalled development in North London it appears that Oxlade-Chamberlain has found a place he can call home and develop at Liverpool under Jurgen Klopp. This transfer in some ways is reminiscent of Oxlade-Chamberlain's England and club teammate Daniel Sturridge's move from Chelsea in January 2013. 
Just like Oxlade-Chamberlain, Sturridge's ability and potential was never in doubt, but many struggled to see him fulfilling it. However but for a series of cruel injuries which have hugely hindered his effectiveness making a parting of the ways seem inevitable, Daniel Sturridge's transfer was a successful gamble for all parties. 
Under Brendan Rodger's the player received the support it seemed his career needed, and he embraced the club and the fans embraced him in turn. As of now it is looking an ever more promising situation for the player, for Liverpool and for England. Indications are that Anfield is the destination where at last Alex Oxlade Chamberlain, under the watchful eye and tutelage of a manager who believes in him, can once and for all answer the lingering questions of doubt and fulfil his undoubted vast potential.