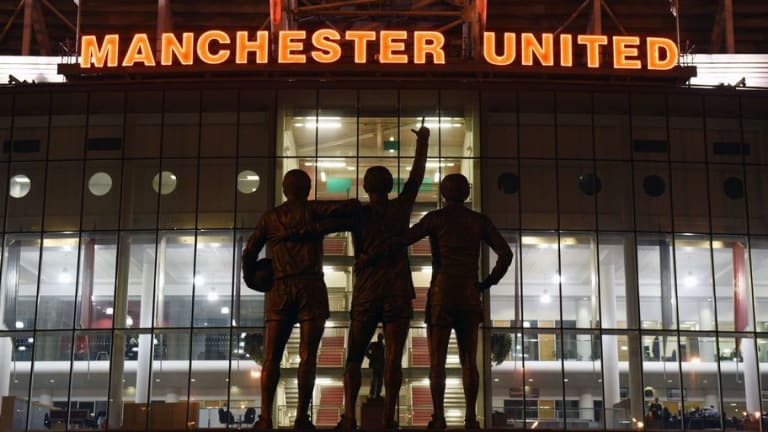 Turkish Financier Reveals Colonel Gadaffi Was 'Few Hours' Away From Buying Man Utd in 2004
Former Libyan dictator Colonel Muammar Gadaffi was apparently just hours away from securing Manchester United's largest stake about 14 years ago.
That's according to Mehmet Dalman, a Turkish-Cypriot financier who was brought in to help broker a deal between the club and the Libyan revolutionary when John Magnier and JP McManus's put their 29.9% share of the club for sale.
(You may also be interested in: Reports Claim Man Utd Officials Have Met With the Agent of Napoli Star to Discuss Potential Move)
Dalman told the Sunday Times (H/T Telegraph) that he had flown to Libya via private jet to discuss a takeover with Gadaffi, in the wake of the former owners' fallout with Alex Ferguson. 
"People don't realise how the [takeover] deal was a whisker away from going to Libya," he is quoted as saying. "Gadaffi almost bought the club. That's how close it got - literally, you're talking about a few hours."
The parties could not agree on a fee for the controlling stake at United, and it was eventually sold to the Glazer family, who acquired full control within days.
Gadaffi went on to buy Italian club Perugia after the deal with United fell through. He passed away in 2011 at the age of 68.
His son Saadi Gadaffi had previously revealed details regarding the deal that never was in an interview with the Financial Times in 2005.
He said: "Seven or eight months ago we were about to buy shares in Manchester United. We kept it secret because I thought we were going to do it. But now it's impossible.
"I told my father it would be like buying the Church of England. It's very hard, maybe impossible because of the fans and the history, very difficult.
"It's a golden, golden, golden, golden club."