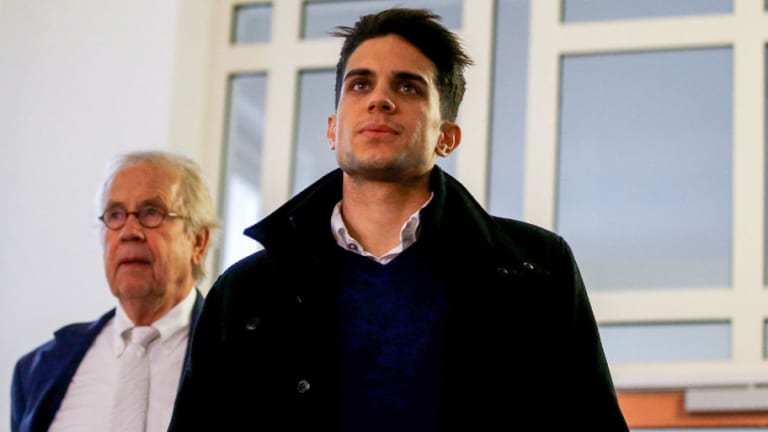 Fake News: Marc Bartra Asks for 'Respect' After Claims Made Surrounding Dortmund Bus Attack
Borussia Dortmund defender Marc Bartra has hit back at media outlets that claimed he was still suffering problems almost a year after an attack on the team bus just hours before a Champions League match against AS Monaco last season.
The former Barcelona star was injured in the explosion in April and was forced to spend time in hospital with a broken arm. However, Bartra was able to recover in time to make a highly anticipated return to Bundesliga football on the final day of the season.
Now, almost a year after the attack happened, Bartra appeared in court to testify in the trial of Sergej W. - the man suspected of detonating the bombs that targeted Dortmund's team bus.
Following his appearance in court, Bartra took to social media to rubbish media claims that he had not overcome the attack and that he still had nightmares.
The Spaniard released a statement that hinted although the attack did change his life, he has become stronger after what he went through.
The attack last year brought fans together from across the world to stand in support of Bartra and the rest of the Borussia Dortmund squad. 
The Champions League's relentless schedule meant that Die Schwarzgelben had to return to the pitch less than 24 hours after the attack occurred, with Dortmund eventually being knocked out by Monaco over two legs.