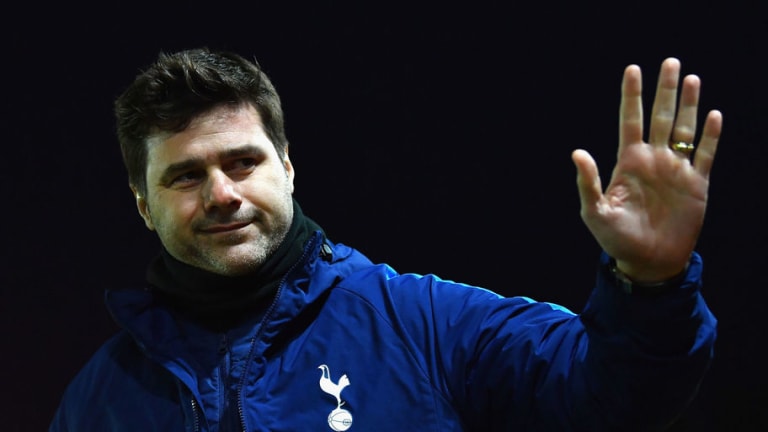 Mauricio Pochettino Keeps Quiet as Two Huge Transfer Deals Loom Over Tottenham
Tottenham boss Mauricio Pochettino has kept his thoughts to himself regarding the interest in striker Fernando Llorente.
Llorente joined Spurs from Swansea back in the summer, turning down a move to Chelsea despite heavy admiration from Blues' boss Antonio Conte.
But as Chelsea look to add a new forward to their ranks, Llorente's name has come up once again as they look to bring the Spaniard in before Wednesday's deadline.
The 32-year-old striker has struggled to gain some consistency in both form and playing time at Spurs and would likely get more time on the field at Chelsea.
And Pochettino has failed to give any assurances over Llorente's future either way.
Speaking to the Daily Star, Pochettino said: "That is another rumour. Fernando is our player and I don't know anything about that. I cannot speak about rumours.
"He played the last game against Newport, he's one player that is in the squad like different players and he's in our plan."
There was also a coy attitude to Tottenham's imminent signing of Lucas Moura from PSG.
It's understood the Brazilian winger is in London now discussing personal terms and having his medical before his expected move which will cost Spurs £25m.
But Pochettino has refused to add any more insight into the deal's progress.
He said: "Not too much to say. The club is going to communicate when something happens."
Even if the deal is completed on Tuesday, Moura will not be registered in time to face Manchester United a day later.