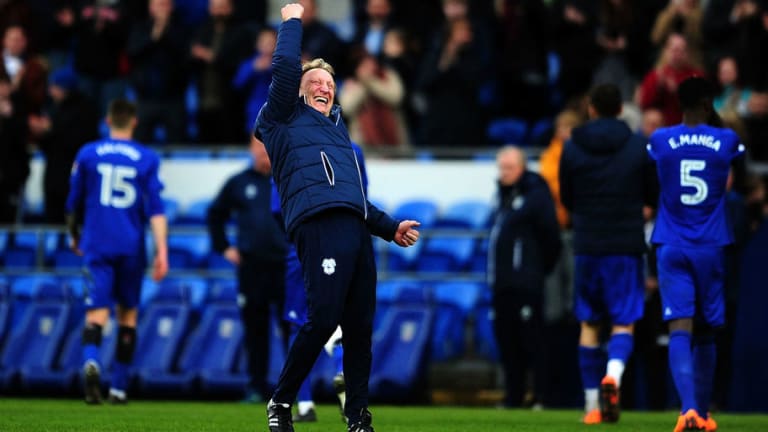 Cardiff Squad Set to Earn Massive £10m Bonus if They Achieve Automatic Promotion to Premier League
Cardiff City's players will share the potential prize of £10m if they gain automatic promotion to the Premier League, according to a report from the Daily Mail.
This comes due to one of the Championship's most generous bonus schemes, and it means that The Bluebirds will be receiving more than Leicester City did for winning the Premier League title in the 2015/16 season.
If Cardiff reach the Premier League via the playoffs, they will collect a reduced amount of £8m instead.
Before every season, each team agrees on a bonus scheme to incentivise certain targets. For example, Leicester's players were given a £6.5m bonus, despite winning the league, as their planned target was to finish above 12th.
Having finished 12th last season, promotion would be an astonishing feat, so it definitely would not have been an objective, which explains why the bonus is so high. 
This incredible bonus highlights the great job that Neil Warnock is doing at the Welsh side. Their 1-0 win over Ipswich on Wednesday increased their distance from third-place Aston Villa to four points. 
It also extended their unbeaten run to seven games, which includes five wins and two draws. 
If Cardiff were to go up automatically then £215,000 would be allocated to each game, meaning £12,000 for each player. This means that those who featured in all 46 games would receive around £550,000. 
Considering Warnock took the team over when they were second from bottom in October 2016, this achievement would be deserved for the work he has put into the club.