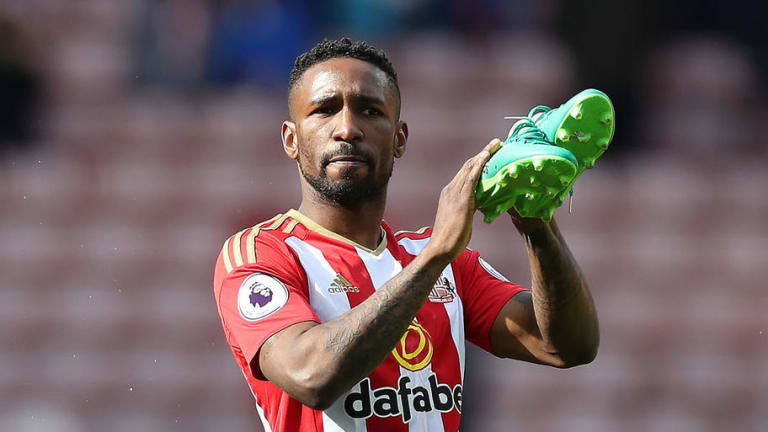 Jermain Defoe Laments 'Sad' Sunderland Situation But Backs 'Unbelievable' Chris Coleman
Bournemouth striker Jermain Defoe has described the situation at former club Sunderland as 'sad' but remains optimistic that they can recover and return to the Premier League soon.
After being relegated from the Premier League last season the Black Cats have really gone from bad to worse with the club currently sitting bottom in the Championship, and speaking about his former club Defoe described the situation as sad but remains hopeful that the club can turn things around.
He told Sky Sports: "Fingers crossed they can get a few wins, build some confidence and hopefully get out of the situation they are in. Next season, hopefully they can kick on and build on that to have a good season.
"Sunderland is a Premier League club. The fan base, stadium and the facilities, it is a massive club. It is sad to see them in this situation but hopefully they will get out of it soon."
Defoe also praised new boss Chris Coleman for his faith in the youngsters at the club despite their poor situation.
(You may also be interested in Sunderland Owner 'Ready to Give Club Away for Free' After Failing to Find a Buyer)
"He [Coleman] is an unbelievable man. I have always respected some of his work as a manager and what he has achieved at club level and internationally. I am happy to see the young lads come through and doing well in a difficult situation."
The Black Cats drew 3-3 with Middlesbrough on Saturday in what was a thrilling game, but the result leaves Coleman's men without a win in six. With just 12 matches to play, there is a real possibility that the club could be playing in League One next season.