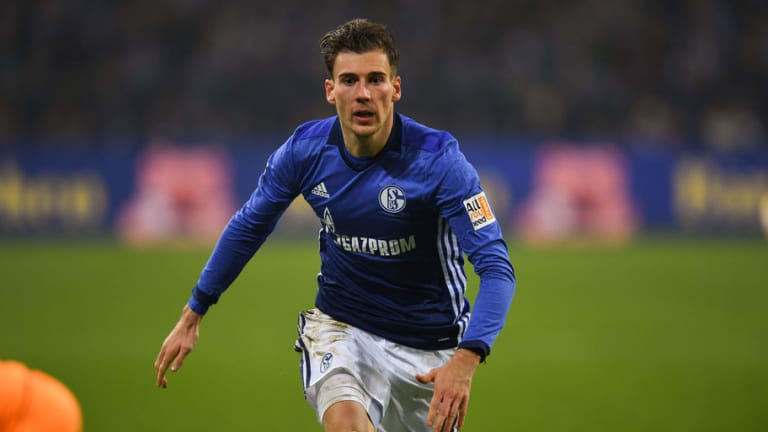 German Newspaper Reveals Leon Goretzka's Monstrous Proposed Wage at Bayern Munich
Reports in Germany have emerged claiming to know the amount of money that Schalke's Leon Goretzka will be earning once he finally makes the move to Bayern Munich in the summer - and if the figure is correct, the German international is in for a huge pay rise.
Goretzka will make the switch to the Allianz Arena once the season comes to an end, and his Schalke contract expires, after a deal was struck out between the player and the German champions, and confirmed in early January.
As a result, Bayern will have to pay no transfer fee to Schalke upon Goretzka's arrival; and as is customary with most free transfers, this will highly likely see the player himself earn a bit more money for choosing to make the move.
And now, according to German outlet Bild (via Sport), the 23-year-old will earn himself a tidy €20m-a-year (presumably before tax, and with bonuses included) - whereas Schalke had already offered the player €10m-per-year in what was already a bumper contract offer.
The report also makes note of the central midfielder's representative during the negotiations over his contract. Sebastian Deisler's move to Bayern back in 2002 involved the same advisors asin the switch as Goretzka has used.
When Deisler completed his move from Hertha BSC, he picked up a similar amount of money - though that was in Deutschmark rather than Euros.
Goretzka has continued to impress in the Bundesliga this season, and will be hoping that his high profile move to Bayern can be accompanied with a trip to Russia for the World Cup finals.