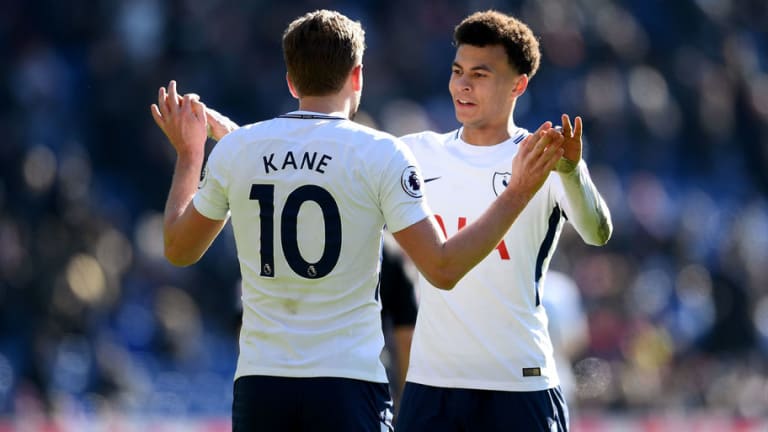 Luis Figo Doubts Whether 'Fantastic' Tottenham Duo Can Improve Amid Reported Real Madrid Interest
Real Madrid legend Luis Figo has heaped praise on 'fantastic' Tottenham Hotspur duo Harry Kane and Dele Alli.
The two Englishmen have been linked with moves to Madrid in national and international media for some time. Despite describing them as 'very good players', per the Evening Standard, Figo doesn't seem sure that they have what it takes to make the step up to the very highest level.
"They are very good players, top players," Figo said. "But one thing is to play for Tottenham and the other thing is to play for Real Madrid, you know?
"And this is not disrespecting Tottenham. It is what it is like. Real Madrid is different, eh?
"In terms of pressure... because it's a lot of pressure too. Of course Kane is fantastic and Dele Alli too and I love to see them play and they're doing fantastic.
"But Tottenham is a big club too, so I don't know if the president of Tottenham is open to selling them."
However, Barcelona legend Ronaldinho believes Harry Kane does have what it takes to play for Los Blancos.
"Harry Kane has been a great player for a while now - but there is no doubt this season he has hit a new level," Ronaldinho said, per the Mirror.
"He is now at the level where any team in the world would want him - he could walk into any team in Europe.
"Barcelona, Real Madrid, Manchester City, it doesn't matter how strong the team, he is now one of those few players in the world that any team would have to make room for if they had the chance to sign him."