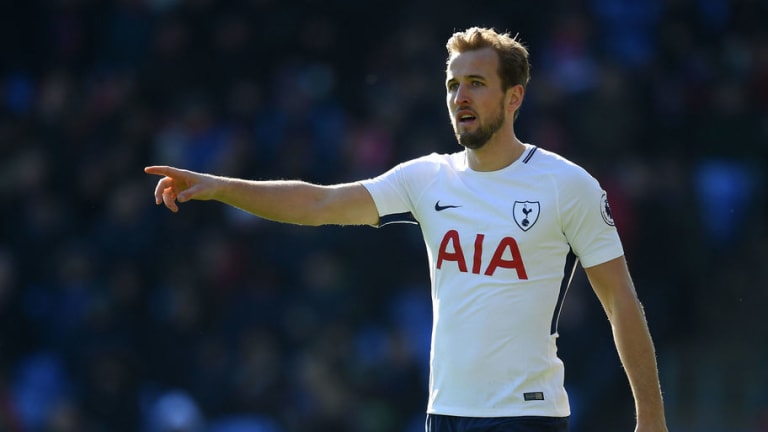 Mauricio Pochettino Responds to Andre Villas-Boas' Suggestion That Harry Kane Should Leave Spurs
Mauricio Pochettino has responded to former Spurs manager Andre Villas-Boas after he claimed that Harry Kane should leave the club in search of trophies.
The 24-year-old has been typically prolific so far this season, netting 35 goals in all competitions, and his form has led to rumours of interest from Real Madrid.
Villas-Boas made clear his view last week that Kane should look elsewhere if he has aspirations of "trophies and notoriety".
"If he has a hunger for trophies and for notoriety he would have to leave Spurs, if he has no hunger for that, but (wants) recognition and stability, he would stay at Spurs," said the Portuguese coach - quoted by BBC Sport.
"The trophy cabinet is still what is missing for this great club. That is in the end what footballers chase - glory, winning."
Pochettino has since given his verdict on Villas-Boas' claims. "No reaction. I respect all opinion," he said. "We are all here to help the club achieve and win titles. Harry is very happy here. Of course, he wants to win titles with us, like all of us do."
(You may also be interested in Tottenham Legend Confident Harry Kane Will Stay at Spurs Despite Summer Exit Rumours)
Villas-Boas had also admitted that he "wasn't the best coach" for Kane during his tenure at Tottenham.
"I remember keeping insisting with him that the loan was better, he kept insisting with me that to stay was better," he added.
"Of course, I was surprised at how well it turned out for him and the striker he has become - so powerful, a record-breaking striker. I attribute this to his own merit."