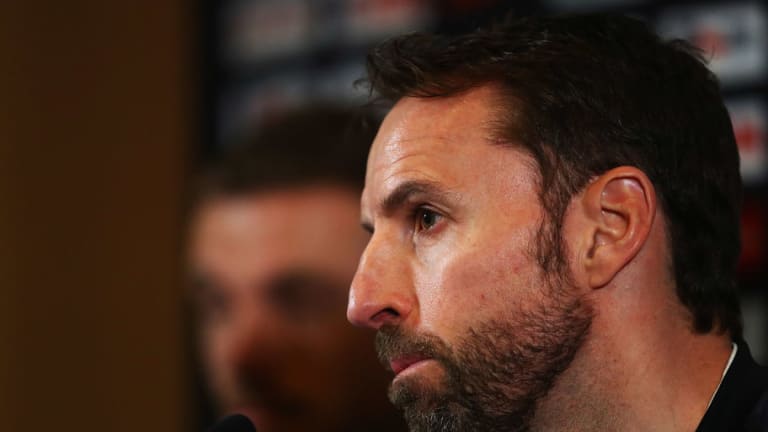 Gareth Southgate Highlights England's Own Racism Issues Whilst Addressing Concerns About Russia 2018
England boss Gareth Southgate has called out England's own issues with racism, after being probed over the fears that racism could blight the summer's World Cup in Russia.
Southgate cited the 'disgusting' comments that can be found underneath images of England's Under-17 World Cup winning squad, which were shown to him during an in-depth discussion with the education and development manager of Kick It Out, Troy Townsend.

As reported by BBC Sport, the 47 year old declared: "I don't think we should just talk about racism in Russia. We have got to get our own house in order. There are still things going on in our own country around racism that aren't correct.
"We keep pointing the finger at Russia, where we are going to be guests in the next couple of months, but we haven't resolved the issue in our own country and until we do I think we should stop firing those things off elsewhere."
There have been a series of high profile incidents of racism in Russia in the last few months. This included the alleged racial abuse of Liverpool and Engand's Rhian Brewster from a Spartak Moscow defender, as well as its fans. Leonid Morinov, the defender, was initially charged by UEFA, although it was subsequently dropped.

Spartak were also guilty of uploading a video to their twitter featuring three black players alongside the caption: "See how the chocolate melts in the sun."
However, regarding his conversation with Townsend, Southgate explained: "He showed a picture of our Under-17s on social media," said Southgate. "The comments about that team were disgusting. They're part of our England family.
"To see them abused in that way is absolutely disgusting. When we speak about other countries, I find it difficult to deflect what we've seen there."
In response to questions of increased diversity amongst coaches, Southgate decreed: "The pathway of coaches will follow in a similar way to that of players. It took a while for black players to be prevalent on the field, but we have to give it time for coaches."