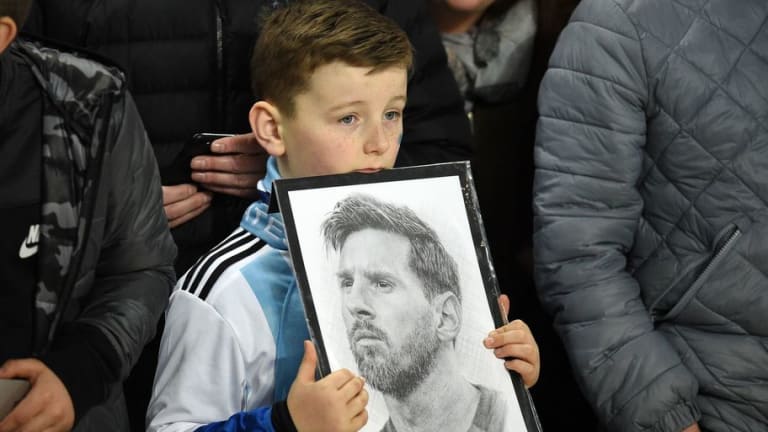 Argentina Coach Says World Cup Is 'Gun to Messi's Head' As Russia Tournament Looms
Argentina coach Jorge Sampaoli has claimed that the World Cup is like a 'revolver to the head' of Lionel Messi, stopping him from fully enjoying his talent. 
In a book set for release next month, quoted by Marca, Sampaoli called Messi the best in the history of the game - but admitted that the World Cup would continue to be a monkey on his back if he were not to win it this summer. 
"Messi has a revolver put to his head called the World Cup and if he doesn't win it, he's shot and killed," he said. "As a result, he can't enjoy his talent. What I find is that the negativity surrounding international football damages Messi."

It's likely that the Barcelona star would agree with Sampaoli's assessment of the international game, having briefly retired in the summer of 2016 after losing a third consecutive international final. 
All three of those finals - the 2014 World Cup and two Copas America - went to extra time without Argentina scoring a single goal despite Messi's best efforts, with Germany winning the World Cup thanks to Mario Gotze's late strike and Chile winning both the 2015 and 2016 Copas America on penalties.  
Even reckoning for those apparent failings in international finals though, Sampaoli said: "At this moment, I feel that I'm coaching the best player in history. This is a guy who has stayed as the best in the world for 10 years. It's difficult to assume a level of control when your leader knows he's better than you, he executes things like nobody else."