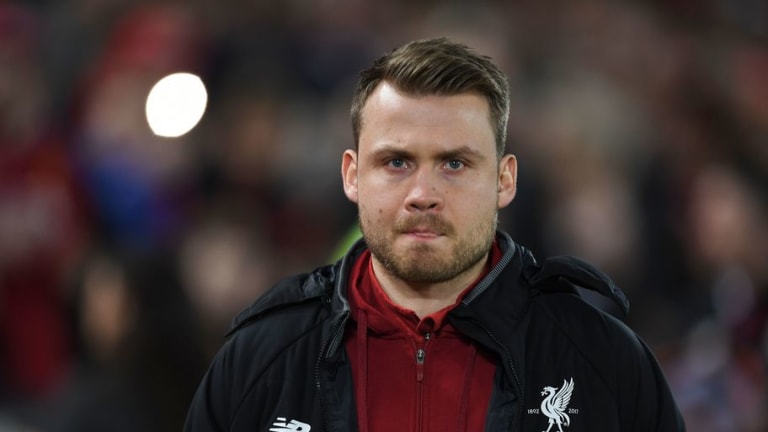 Liverpool Veteran Insists He Will Not Hand in a Transfer Request This Summer Afte
Liverpool number two Simon Mignolet has insisted that he will not hand in a transfer request this summer, vowing to stay and fight for his place in the team. 
The Belgian's place in the side has been under pressure for some time after a number of high pressure mistakes, and played his last Premier League game on New Year's Day before being dropped in favour of Loris Karius. 
Speaking on international duty this weekend, the 30-year-old said: "No, always the only thing you try to do is prove every time in training you are ready for when the chance comes along. It is never easy of course because I have never in my career spent time on the bench, but it is how it is and the only thing you can do is try to change it but it is never easy."
The Reds have been heavily linked with a move for Roma stopper Alisson this summer - a move which would demote Mignolet to third in the pecking order. 
While he admitted that he had spoken to Jurgen Klopp about his role in the squad, Mignolet flatly denied requesting a move, saying: "I've had a few conversations with the manager already and we have spoken about numerous things. I'm always open and he's always open, you know how he is, but at this time it is not the time and place to do that".
Mignolet will start for Belgium this week against Saudi Arabia, with Thibaut Courtois sidelined with a 'muscular problem', and he added: "You always have to be ready for when the chance comes along.
"That's the only thing I can do so I try to stay professional in training, try to work as hard as I can, show that I'm ready for whenever the chance happens. That's the only thing you do really, then it is up to the manager or the coach to give you the nod."