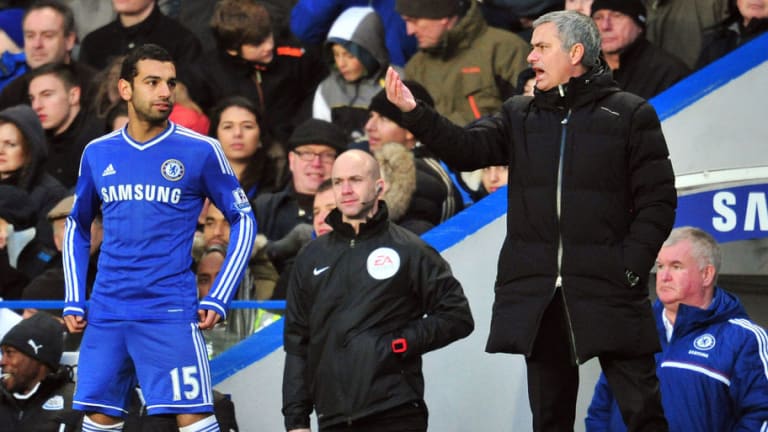 Report Reveals Why Liverpool's Mohamed Salah Could Influence Mourinho's Future Transfers at Man Utd
Manchester United boss Jose Mourinho may not have as much influence over Luke Shaw's future as he might think.
The manager, who has kept the full-back on the fringes even when in full health, is ready to sell Shaw, according to reports. But United will not sanction a sale for the Englishman on Mourinho's word, given the way he treated Mohamed Salah at Chelsea, per the Manchester Evening News.
Mourinho was the one who sold the Egyptian, a decision which was proven to be quite foolish this season, with Salah lighting the Premier League up since returning as a Liverpool player.
The Portuguese boss is also responsible for selling Romelu Lukaku, Kevin de Bruyne and Juan Mata at Chelsea. And it was even reported that he advised the Blues against inserting a buy-back clause in their deal with Everton over the Belgian striker.
Of course, now that he's manager at United, Lukaku and Mata are suddenly important players again, while De Bruyne has flourished both in Germany and in England.
(You may also be interested in: 7 Premier League Players Who Need to Rediscover Their Best Form to Save Their Clubs From Relegation)
While it is widely expected that Shaw will leave United at the end of the season, United won't be so quick to back the manager as Shaw is a favourite among the top brass, who will consider the Portuguese's treatment of Salah before deciding how they should handle the defender.
Shaw already has plenty of suitors and won't be very hard to offload if it does come to that, though. Both Chelsea and Arsenal are believed to be keen on his recruitment, but United will be hesitant to sell, given Mourinho's shortsightedness in the past.