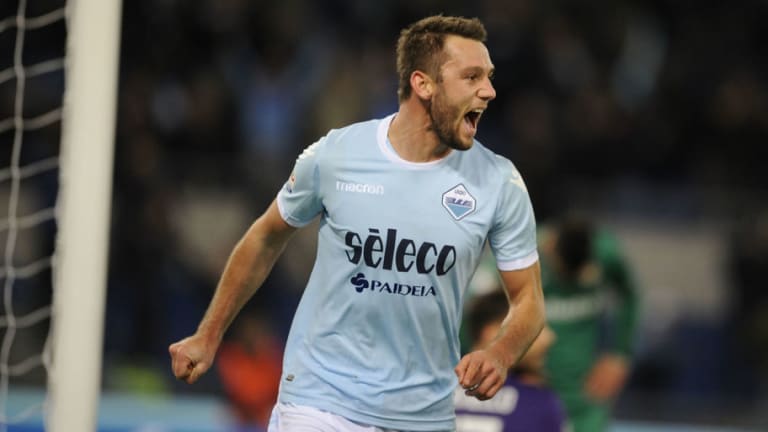 Heist of the Century: Dutch Fraudsters Fool Lazio Into Handing Over €2m With 1 Simple Email
Reports in Italy are claiming that hackers have stolen the final €2m that Lazio owe Feyenoord for the transfer of Stefan de Vrij - all through the ease of one simple email.
Apparently it's that simple. All those years of Nigerian princes with business opportunities, or unknown cousins dying over in Australia and leaving you millions to inherit - they're gone. The spam email fraudsters have stepped their game up. They're out here playing chess while we're all playing checkers.
€2m in one email. Target the stupidly rich football clubs that don't think twice about spending their money. According to Il Tempo (via Football Italia), these hackers only had to stick a Feyenoord badge on an email and act like they were official - as well put banking details at the bottom of the page for an easy transaction - who would suspect such a thing?
Lazio are then said to have contacted Feyenoord for confirmation of the money going through... the Dutch club had no idea what was going on. Played like a fiddle.
You can just imagine the sweat on the brow of whatever poor sod fell for the scam.
"Hello? Is that Mr Bank of Italy? Yes it's Lazio here, yeah, funny story, we need you to stop a transaction of €2m.
"It looked genuine I promise! There was no massive pink writing that said I was in debt!"
The money has eventually been tracked and is in the hands of an unnamed Dutch bank - though there is no word of what will happen next
Anyone have Paris Saint-Germain's email address? There's got to be some expensive clause in Neymar's move from Barcelona that could really be tapped into...