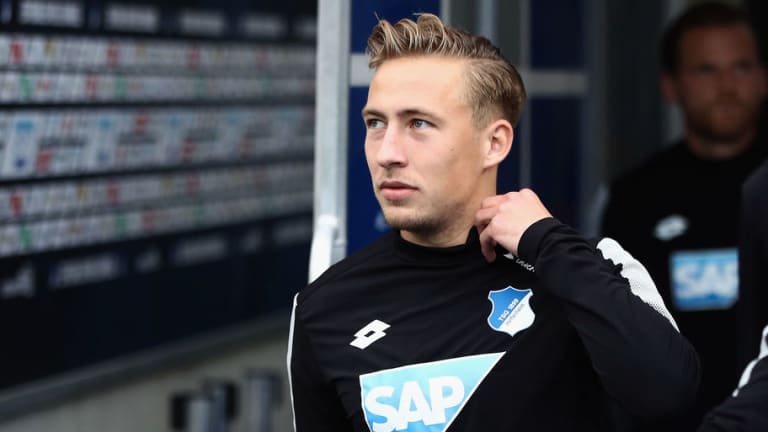 Dortmund's Felix Passlack Tells 90min He's Ready to Make Loan Breakthrough After Tough 2017/18
Borussia Dortmund youngster Felix Passlack has struggled to make an impact since joining Hoffenheim on a two-year loan deal in August, but is happy that the experience has already been positive and will make him a better player for next season.
Still a month shy of his 20th birthday, Passlack made his Dortmund debut back in March 2016 when he was just 17 years of age. He then played 11 times for the first team last season, although much of his football since moving to Hoffenheim has been at Under-23 level.
Passlack remains mature about largely being overlooked so far, though.
"It is not that easy as a young player and newcomer at Hoffenheim to get straight into the line up," the 19-year-old full back told 90min.de.
"The demands of the coach are very high, which is very good," he added, while also commenting on the challenging training programme put in place.
"In addition, the coach had no reason to change [the team] after the many successful games."
Working with head coach Julian Nagelsmann, himself only 30 years of age, and the Hoffenheim staff has been an important learning curve for Passlack.
"The coaching staff helped me intensively on my arrival to catch up on the basics as soon as possible," he said, having missed out on pre-season with the team after signing in August.
"I've improved in all areas, but Julian's understanding of football and his tactical knowledge is already an experience," he continued.
The boss has "a clear philosophy and many different formations, systems and plans in mind in his approach to games. He is very communicative and his training is very demanding, which helps and demands a lot from young players especially."
As things stand, Passlack will stay at Hoffenheim, who remain in with a chance of finishing in the top four and securing Champions League qualification, until the end of next season. His goal while at the club is to work his way into the first team after using 2017/18 to settle.
"I would like to slowly fight for a solid squad place," he said. "This will come through consistently good training performances and match practice with the Under-23."
(You may also be interested in 'I Wasn't As Far at His Age: BVB's Marco Reus Praises Jadon Sancho After Goal in Leverkusen Rout')