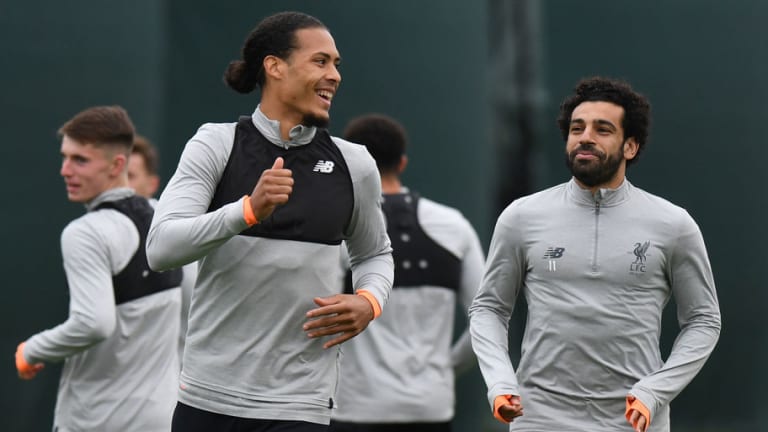 Jurgen Klopp Compares Liverpool's Attacking Mentality to Sir Alex Ferguson's Man Utd Teams
Liverpool boss Jurgen Klopp has drawn a parallel between his team's attacking mentality and that of Sir Alex Ferguson's Manchester United sides of the early 1990s.
The manager has been urging his side to keep attacking during games, with the aim of blowing opposing teams away. And he will be doing the same when the Anfield side face Roma in the first leg of their Champions League semi final tie at home.
Liverpool have scored 33 goals in the competition so far, the highest tally by any team, and they will be looking to add a few more to that figure when they host the Italian side on Tuesday.
"Is there something with Alex Ferguson, Manchester United," the German said, via Sky Sports. "At a specific time, they scored always twice?
"Score, score? That is the opportunity. Score once, do it again. Use the momentum in the game. Of course we talk about it, of course we want to use that, but you still have to score.
(You may also be interested in: Ian Wright Warns Roma About Former Star Mohamed Salah Ahead of Liverpool Showdown)
"The team is a really enthusiastic team. In a good moment, they jump and that's really good to see."
The manager also insists that he won't put extra pressure on his players by making it seem like they will never have another opportunity to win the Champions League again.
"I make the pressure higher?" he quipped. "I tell them it's the only chance you ever have in your life so use it. Would you love to hear that before a game?
"(It's) not a once in the lifetime chance. I am already for the second time in the semi finals and if I go, I will be the second time in the final. That's pretty rare."