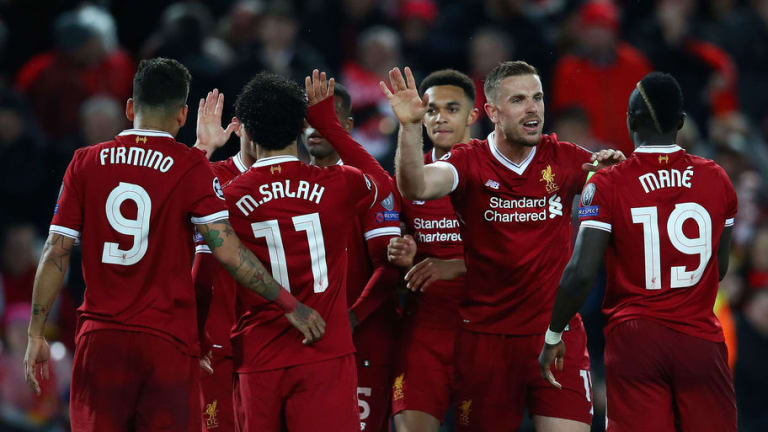 Former Liverpool player Craig Bellamy believes that his former club is close to challenging Manchester City for the Premier League title next season. 
The Welshman has also predicted that the Reds will not sell any of their players this summer, despite rampant speculation about particular stars. 
Speaking on Sky Sports' The Debate, following Liverpool's incredible 5-2 win over Roma in the Champions League semi final, Bellamy predicts that this Liverpool squad managed by Jurgen Klopp could earn the Reds their first league title since 1990. 
"I believe Liverpool are one or two players away from mounting a charge on this incredible Manchester City team," said the former Premier League star. "The scary thing about it is City will get better too. This season has been that incredible but are they going to reach the same points tally they got this year?
"It'll be difficult to do that next year - all the teams are going to strengthen, the finances allow them to.
"Liverpool aren't going to be selling anyone, they've got Keita coming in, maybe a new goalkeeper, and with a couple of players they're a team who could win a Championship."
Speculation remains rife over supposed links to Liverpool's revelation Mohamed Salah and a sensational move to Real Madrid this summer. The Reds have said that they would not sell their star man at any price, but the supposed interest remains. 
Meanwhile, Emre Can is still yet to put pen to paper on a new deal at Anfield. The German's deal at the club expires at the end of the season with the midfielder due to make a decision about his future soon.
Bellamy believes that the battle for the league title next season will be between Man City and Liverpool, and managers Pep Guardiola and Jurgen Klopp. 
"If Guardiola throws anything tactically [at Klopp], this guy can deal with it," Bellamy added. "Liverpool have established a certain way of playing, which Klopp does. He did it at Dortmund in a dominant Bayern Munich period.
"But look at one or two of the players where they are weak, and everyone knows they need to tighten up a bit because going forward, they can live with anyone."