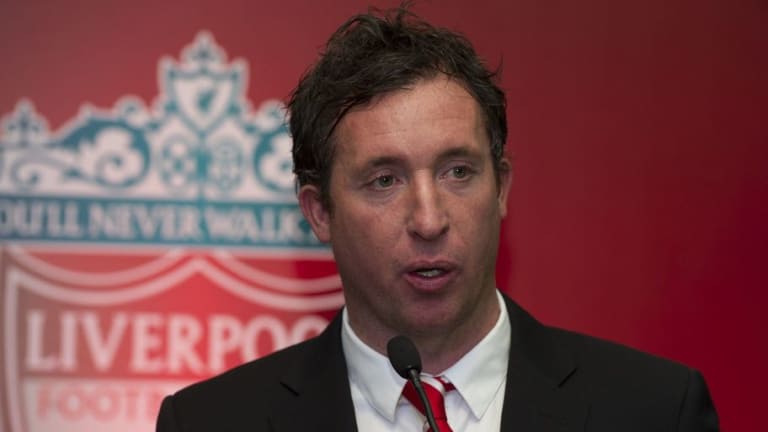 Liverpool Legend Confident Reds Have Found Winning Formula Ahead of Champions League 2nd Leg Tie
Anfield favourite Robbie Fowler believes that Jurgen Klopp's Liverpool are on course to sail through to the final of the Champions League, as long as they stick to their attacking game plan.
The former England forward turned pundit wrote in his Daily Mirror column that the Reds should continue with their attacking brand of football, as the Merseyside outfit look to build upon their impressive 5-2 lead win over Roma last week.
"Liverpool were unreal against Roma – and, for a long spell in the game, they were unplayable." Fowler said.
"We are talking about the highest level in European football and they basically did whatever they wanted for an hour. They scored five goals in a ­Champions League semi-final – only the second time that has happened – and yet they probably could have scored 10."
Late goals from Edin Dzeko and Diego Perotti have given Roma a small lifeline heading into the second leg tie in Rome, though Fowler believes they will prove to be insignificant for the Serie A side, given Liverpool's attacking qualities.
(You may also be interested in AS Roma Pair Set to Miss Crucial Champions League Meeting With Liverpool Due to Injury)
"It was a shame it took the gloss off the performance for some people, particularly because it detracted from what was probably the best I've seen them play under Jurgen Klopp.
"In fact, I'd go as far as to say the 60 minutes or so in the middle of the game were the best I've seen for a very, very long time from Liverpool. For Liverpool, it is much ­simpler. Produce even half of what we saw at Anfield and they're through."
The second leg clash between the two sides take place on Wednesday night, with a place in the final awaiting one of these sides on May 26 in Kyiv.