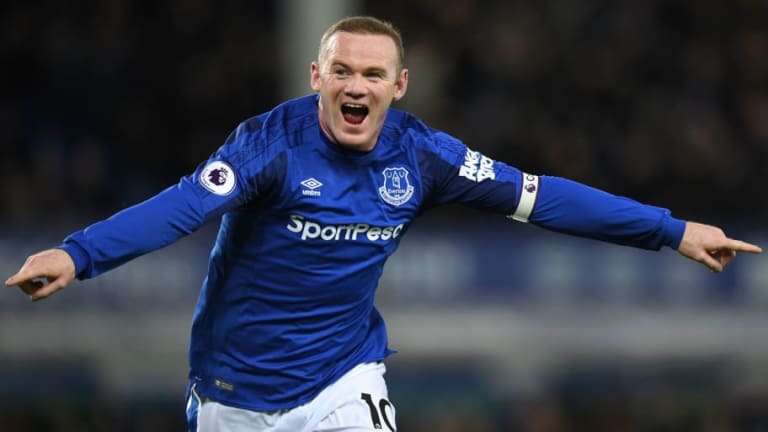 Wayne Rooney Officially Completes Move From Everton to MLS Franchise D.C. United
D.C. United have completed the signing of former England captain Wayne Rooney from Everton a three-and-a-half year contract that will run to the end of the 2021 Major League Soccer season.
The 32-year-old, who scored 11 goals for the Toffees during the 2017/18 campaign after returning to his boyhood club from Manchester United last summer, is believed to have taken a sizeable pay cut to move stateside and join the Washington D.C. franchise.
Former United teammates Bastian Schweinsteiger and Zlatan Ibrahimovic are already plying their trade in MLS for Chicago Fire and LA Galaxy respectively.
Reports estimate that Rooney will be paid $13m (£9.92m) over the course of his contract, which breaks down to $5.2m (£3.97m) per full season. It equates to around £76,000-per-week.
Rooney has scored more than 330 goals in close to 800 career appearances at club and international level and it is hoped his arrival will boost the ailing fortunes of the worst side in MLS so far this season.
D.C. United lie rock bottom of the Eastern Conference table and the overall standings after taking only 10 points from 12 matches, although they do have a significant number of games in hand on all the sides immediately above them, including struggling champions Toronto FC.
D.C. United were historically the most successful MLS team, winning three of the first four MLS Cups after the league was launched in the 1990s. They won a fourth title in 2004, but it remains their last and LA Galaxy have since overtaken them by winning five.