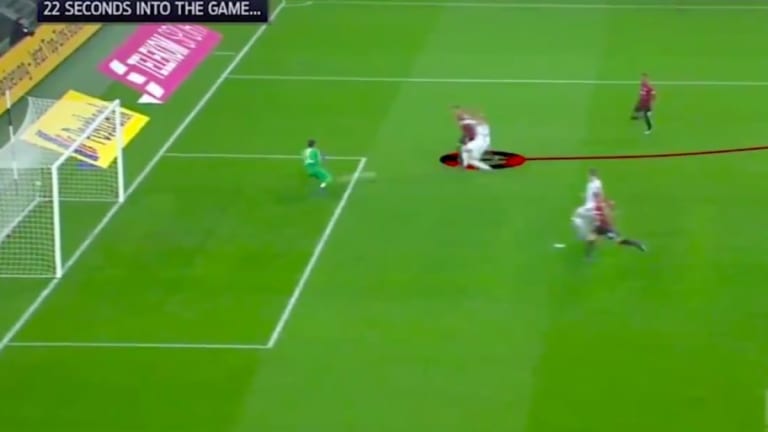 VIDEO: Ian Cole Nails Prediction on Bobby Wood Scoring
There are some moments where sports analysts look like complete geniuses for their predictions. This occurred for FOX Sports soccer analyst Ian Joy, where he was SPOT ON in calling this goal by Bobby Wood. 
Joy predicted Wood, an American star, would score for his club Hannover 96 in a Bundesliga league match against Borussia Mönchengladbach on Sunday. Wood followed up on Joy's prediction by scoring just 22 seconds into the game. 
The goal turned out to be Hannover's only one of the game as they went on to lose the match 4-1.
I guess you can say that a blind squirrel finds a nut every once in a while when it come's to Joy's pregame premonition.
Wood finding the back of the net is a good sign for American fans, as he is set to be a pivotal part of the USMNT that failed to qualify for the 2018 World Cup. He's