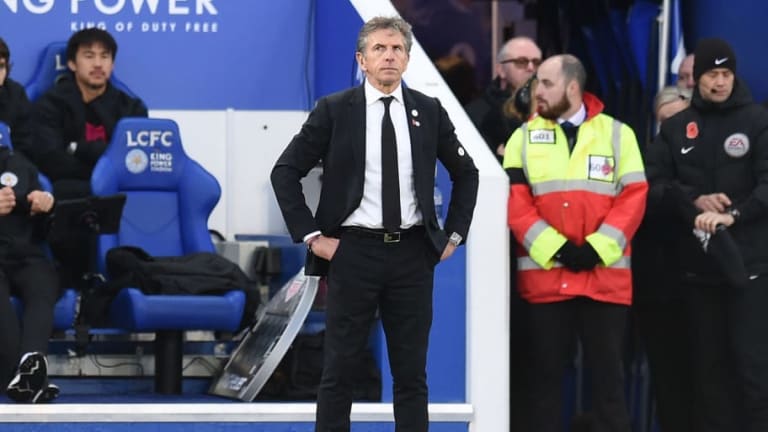 Leicester City Stalwart Set to Demand January Move Away From the King Power Stadium
Long term Leicester midfielder Andy King is set to demand a move away from the club this January after suffering yet another first team snub.
King is both a former Premier League title winner with the Foxes, and also happens to be the teams current longest serving player, having been there since 2006.
But, according to the Telegraph, the 30-year-old is set to leave the club – with whom he has had a 14 year association – when the transfer market reopens in 2019. 
The Wales international has been omitted from Leicester's 25-man squad for the league this season, and suffered further disappointment on Tuesday when Claude Puel failed to even pick him for the Carabao Cup tie against Southampton.
King failed to even make the squad as Puel opted to give 19-year-old South African winger Khanya Leshabela a place on the bench for the first time, clearly prioritising the potential of the future ahead of respect to the past.
This seems to be the last straw for King - who spent part of last season on loan at Swansea - as the Welshman seems intent on finding himself a new club as soon as possible.
After Leicester's win over Southampton on penalties, Puel said: "We have a lot of players in the squad and I cannot give time to all of them. I'm sorry for them but I try to manage all the things with right solution. We have a lot of midfielders."
The 30-year-old midfielder has less than 18 months left on his current deal, and it seems unlikely that he or the club would be willing to extend that contract. Despite how things seem currently, King was once a valuable part of Leicester's Premier League winning side and is due a testimonial with the Foxes after making his first team debut in October 2007. 
He has made a mammoth 378 appearances for the club, scoring 62 goals after joining the side at just the age of 15. However it ends, he's certainly been a valuable servant for the club.