2011 DT Recruit Antwan Crutcher (Cleveland, OH) Shines Bright as Mark Dantonio and Spartan Football Continue to Pursue Him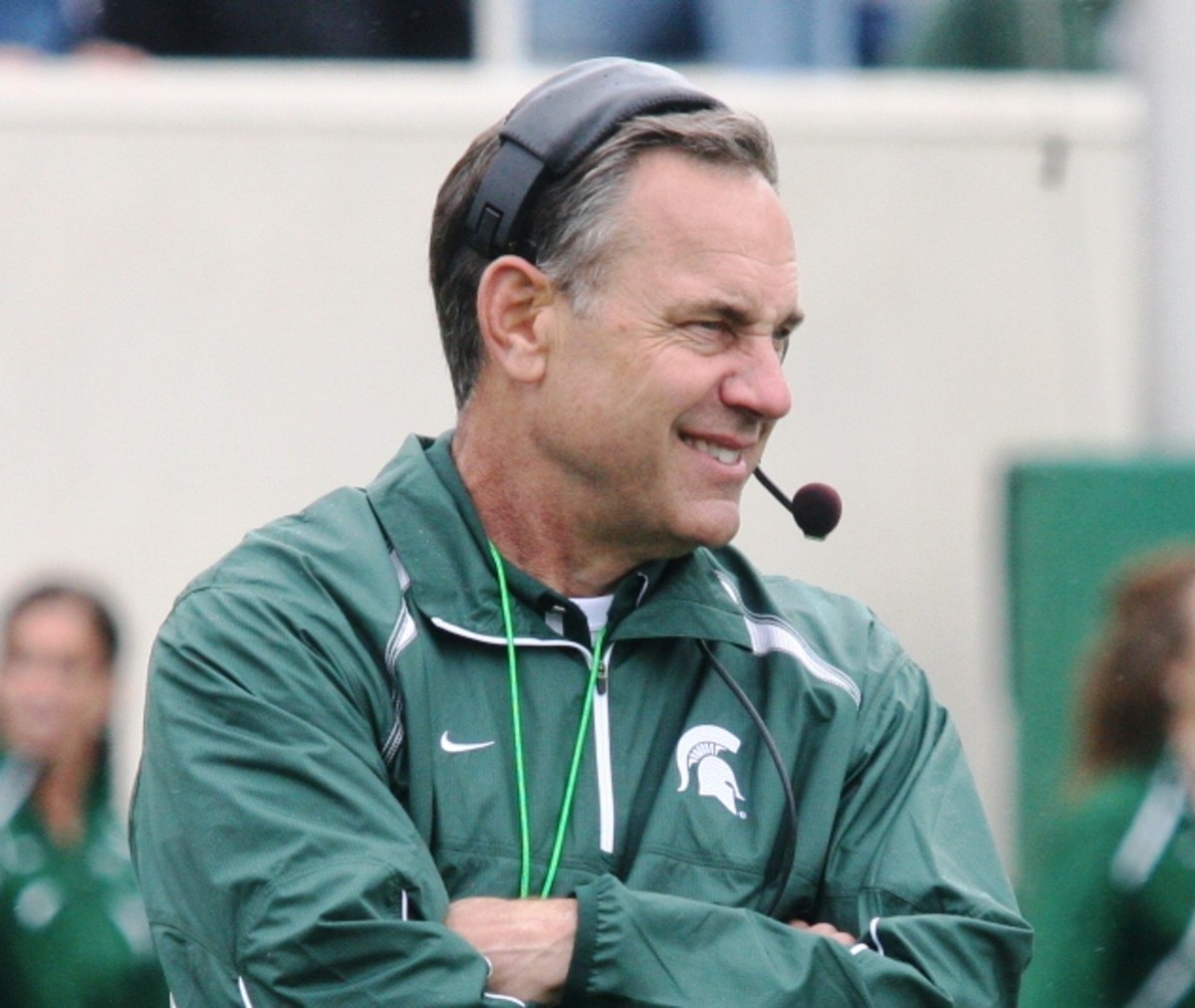 Cleveland, OH
 
Antwan Crutcher faced the reality of the inner city early.  He is now in the spring of his junior year, but in ninth grade a student threatened to shoot him point blank in the face because he was from a rival neighborhood. Crutcher wasn't in any gang, he was just a student and they didn't like where he and his mother lived.
 
Fearful that he would die, Crutcher punched his attacker and escaped. He was promptly suspended for defending himself. His mother tried to transfer him to three other schools and each time she was told no. He was labeled a troublemaker for punching his attacker in the face. Thankfully, he found Ginn Academy. He could have quit. He could of given up. Others may have. Not Crutcher!
 
That is just a part of the life that this 6'2" 278# DT tackle that the Spartans are heavily recruiting had to endure. It hasn't been easy, but when the young man got to Ginn Academy (Glennville) he knew that he would use the game and talent that God had given him to get a degree. "Growing up I didn't have a lot. Life was always around the corner for me. Now that colleges are offering me scholarships, that means something…Growing up I was all about the NFL, but now I realize I will have 50 or 60 years of life after football. I am using football to get a degree. I am using football for a future," was how this fine young man described his situation to me.
 
You can CLICK RIGHT HERE to watch the video interview I did after interviewing him for this article.
 
Life has a way of toughening people. Especially when it hasn't been easy. This strong young man with a high motor has taken that toughness from life and uses it on the field and in the classroom. While many turned to gangs in his situations he has turned into a phenomenal student. "I had a 3.7 GPA this last marking period. Academics is the most important thing in the world to me. I want to be someone in my life and academics will give me that. It will make me someone and give me a future."
 
Despite setbacks, Crutcher is someone and that someone is pretty amazing. Spending time at Ginn Academy with him was incredible. He is thoughtful, he thinks before he talks, and he has a smile that can light up a room. I asked about that smile. "I have so much to be happy about. I didn't give up. My mother didn't let me quit. I am going to graduate having done well and schools want me to play football in exchange for the opportunity to get a degree. I have a lot of reasons to smile."
 
The Spartans need DTs badly, so what have been Crutcher's thoughts on MSU? "Coach Narduzzi is a great guy. He and Coach Gill have really explained to me about their commitment to tutoring and how at Michigan State they care about the degree. They are fun men, but they are about business and that is school. I like how that is so important to them."
 
Crutcher plans on being at MSU for camp this summer and is excited to get back on campus. "I want to play football for someone that sees me as a person, that understands that I am not playing about school. I want to learn. I want to be more than about football, I want a degree. I want it bad."
  
With all of the offers he has and the ones that are coming all of the time, Crutcher sees each offer as a vindication of his hard work in the classroom. "Coach Ginn told me that I had the talent to play the game, but did I have talent in school? With each offer I get, I hold it, and I look at it and I don't take it for granted. That is a lot of money to pay for a football player's school with a scholarship. Each place that sends one says they believe in me. When people show faith in you, people who don't know you and all that you have been through, it means that you are doing well. I am proud, but I need that degree to prove that I deserved it."
 
Both on and off camera, the talk with Crutcher is about life. There is very little talk about football. He is deeper than that. He has seen the worst life has to offer and he made it. Crutcher is a young man that could be a lawyer, an engineer, a doctor, or even President. This one thing is certain, he won't let yesterday determine tomorrow and he is set on taking that 3.7 GPA and getting that degree. 
 
What will that moment mean to him when he gets that degree? He wipes his eyes as they fill with tears and says, "It is going to be the most beautiful thing. Nothing I can do in football can equal getting a degree and what that will mean to me."
 
Crutcher is a great football player. He also has an incredible testimony that everyone can look at. Life dealt him lemons and he made lemonade. "Just believe and never quit. If you quit or give up it's over. I won't quit, on the field or in the classroom."
 
After spending time with this fine man, I believe him.