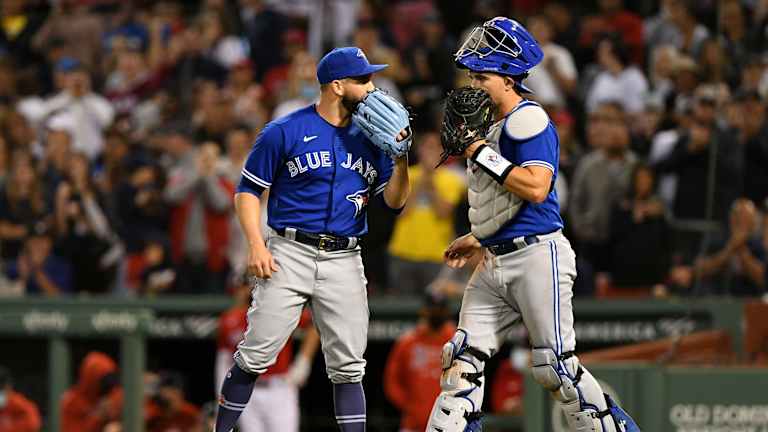 Blue Jays Chatwood Named By MLB 'Sticky Stuff' Provider
Chatwood among several MLB pitchers named by the former Angels employee
Chatwood among several MLB pitchers named by the former Angels employee
Blue Jays reliever Tyler Chatwood was one of several MLB pitchers named by a former Angels employee and 'sticky stuff' provider, in a recent SI story.
Brian Harkins, a former Los Angeles Angels clubhouse attendant known as 'Bubba', provided text messages to corroborate his claims of giving Chatwood, Gerrit Cole, Adam Wainwright, and other major league arms 'sticky stuff' to increase grip and spin on baseballs. 
Chatwood's alleged texts were from 2018, when he was a member of the Chicago Cubs.
"Bubba it's Chatwood," the text reads. "You think we can get some of your stuff sent over for us?"
Though Chatwood's recent struggles began before Major League Baseball publicly announced they planned to crack down on foreign substances, he has pitched just one clean inning since the announcement.
In four June appearances, Chatwood has posted a 33.75 ERA, 5.25 WHIP and walked or hit more batters than he has struck out. Sportsnet's Chris Black noted that Chatwood's spin rates on all pitches have decreased in June.
In 2021, the righty still has one of the highest fastball spin rates and curveball spin rates in the league, though he has ranked at the top of both categories his entire career.
Per the story, Tyler Chatwood declined to comment through a Blue Jays spokesperson.