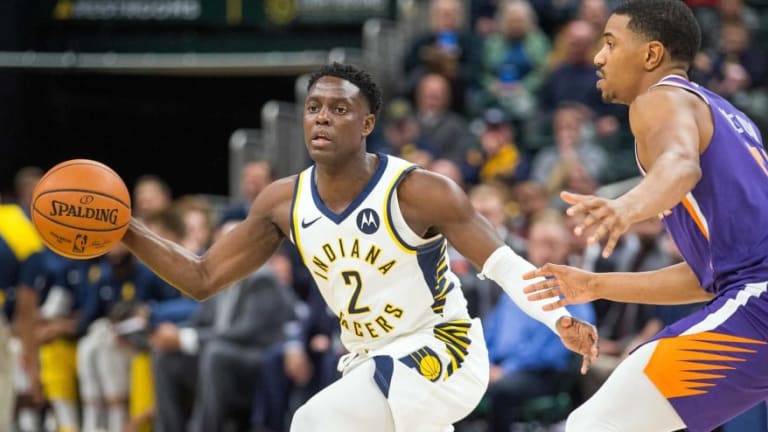 Lakers News: Darren Collison Is Eyeing Los Angeles
Do the Lakers want him?
During February 2020, the Lakers made an aggressive recruitment of Collison. At the time, Collison was seen at a Lakers-Rockets game, and his camp were in discussions with Jeanie Buss and Linda Rambis. Per LA Times' Brad Turner, Anthony Davis talked to Collison at the time to join the team.
After everything, Collison ended up staying retired and rumblings have resumed this offseason of him coming back to play. As mentioned last week, Darren Collison has been seen working out with the Lakers and the Warriors practice facilities.
Warriors beat reporter Anthony Slater of the Athletic mentioned that Collison was eyeing a training camp invite from the Lakers.
But nobody, in that brief of a glimpse, was comfortable predicting whether Collison would be anywhere near the player who averaged 11.2 points and 6.0 assists as a starting point guard on a Pacers team that made the 2019 playoffs. If he was, he'd be a slam dunk in that 15th spot. But if he is (or even if he isn't), would he be willing to take a prove-it non-guaranteed camp invite? There's also buzz he might be eyeing a Lakers camp invite.
Both the Warriors and Lakers currently have a vacant 15th roster spot. Chris Haynes of Yahoo had previously reported that the Lakers plan to enter the season with one empty spot, but perhaps the Lakers have changed their mind with Collison available? If he joins the Lakers, the team will suddenly have a surplus of playmaking point guards of Rajon Rondo, Kendrick Nunn, and Russell Westbrook.