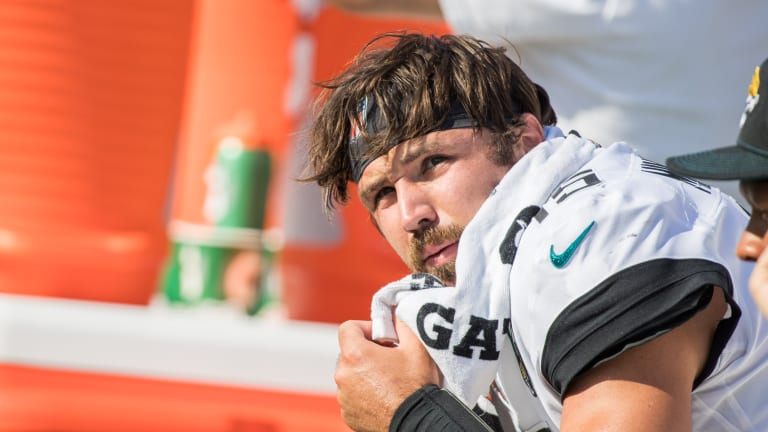 Gardner Minshew Collects Another Rookie of the Week Award
Gardner Minshew has won five of such awards thus far in 2019.
Jacksonville Jaguars quarterback Gardner Minshew racked up his fifth Pepsi Rookie of the Week award in seven weeks - proving once again that NFL fans are in love with Minshew Mania. 
Minshew won the Week 7 award after helping the Jaguars defeat the Bengals 27-17. Minshew threw for over 250 yards along with a touchdown pass to Keelan Cole. 
This was one of Minshew's weaker performances this season, but that just speaks volumes to how popular Minshew is among not only Jaguars fans, but football fans as a whole.
The 2019 sixth-round pick from Washington State has led the Jaguars to a 3-3 record as the team's starting quarterback after prized free agent signing Nick Foles went down with a clavicle injury in Week 1. 
Despite a few rookie bumps along the way, Minshew has largely been a steady and productive presence under center for the Jacksonville offense, which is impressive considering the fact that he did not take any reps with the first team for the entire period Foles was the team's starter in training camp and the start of the season. 
Through six starts and seven total appearances, Minshew has completed 139-of-226 passes (61.5%) for 1,697 yards, 10 touchdowns, and two interceptions. He has also rushed for 173 yards on 30 attempts, a 5.8 yard per carry average.