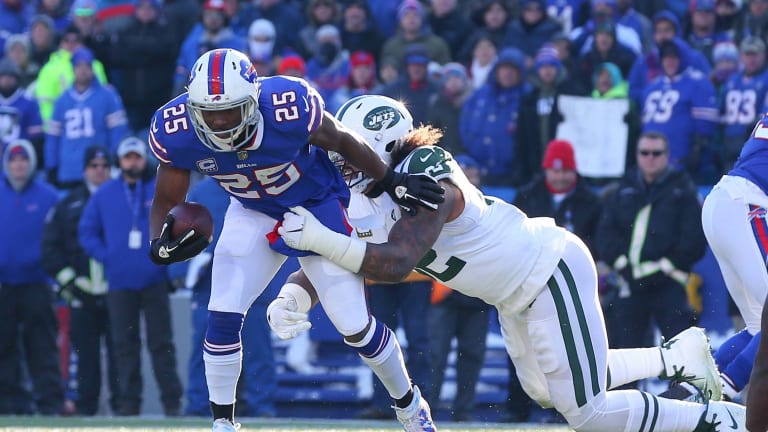 Leonard Williams on Jets: 'They Didn't Keep Me, They Didn't Want to Keep Me'
Leonard Williams talks about his trade from the New York Jets
Leonard Williams wasn't surprised by Monday's trade from the New York Jets to the New York Giants. Nevertheless, he called it an emotional day as he says he has something to prove to his old team. 
A former first-round pick of the Jets, the defensive lineman was dealt across town on Monday, a day before the NFL's trade deadline. He netted the Jets multiple mid-round picks in the 2020 NFL Draft as part of the trade. 
For several weeks, rumors had circled that Williams could be on the trade block for the 1-6 Jets. Williams was aware of this, saying on Wednesday that it wasn't a shock and that he "wasn't totally off guard" when he learned that the Jets had moved him. 
The shock came in where he ended up. No frequent flyer miles needed here. 
"I definitely didn't think it would be to the Giants. My agent actually called me like the day before it happened and told me that the Giants were expressing interest and that was my first time hearing about it before coming over here," Williams said on Wednesday. "Like I said, if I had to get traded, this has been one of the easiest transitions, because like I said, I don't have to move, I don't have to hire movers to move out my whole house and hire dog sitters and all that extra stuff." 
Williams had 20 tackles for the Jets this year. On Sunday in a 29-15 loss at the Jacksonville Jaguars, Williams had four tackles; it was the second-highest tackle total of the season since he had five tackles in the season opener. 
Despite having made the Pro Bowl in 2016, Williams had a mixed career with the Jets. While he flashed at times with some dominant performances, he never produced on a regular basis and often disappeared for long stretches of games. 
He certainly wasn't a bust, far from it. But the expectation was always higher for a player who was taken sixth overall in the 2015 NFL Draft and is now entering the prime of his career. 
"I got drafted there and they didn't keep me, they didn't want to keep me, but this team definitely showed interest and wanted to go out of their way to get me over here, so I think it speaks volumes on this team wanting me here, and I have to prove to them why they should want me here," Williams said.  
"I think I'm just going to keep my head in the playbook, we've got a long week ahead of us since we don't play until Monday, and just lock in and hone in on my new teammates, my new playbook and everything like that, and prove to these guys that they made the right choice." 
Pat Shurmur, Williams' new head coach, sees a player coming in who can help the Giants lackluster pass rush. 
"We've added an outstanding player to our defensive line. I've been very impressed by how hard he plays," Shurmur said on Wednesday. "I think he has an impact on the game in the run and the pass game. By all accounts, he's a great guy and a great teammate. Everything I've seen to this point, we're really thrilled that he's with us."