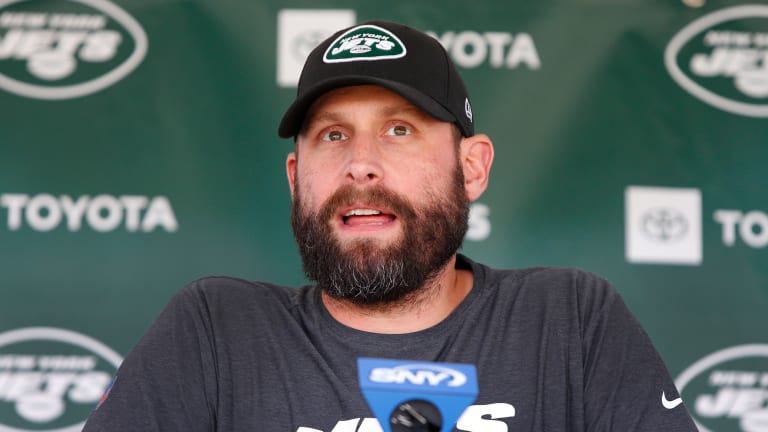 Adam Gase won't address Jamal Adams saga
New York Jets head coach Adam Gase won't get involved in the Jamal Adams trade deadline fallout
Adam Gase wanted nothing to do with it, the New York Jets head coach shutting down any and all talk about a rift between the organization and star safety Jamal Adams. 
On Tuesday night, Adams took to Twitter to lash out at the organization over the handling of the trade deadline. On social media, Adams sounded angered and at a loss over the Jets apparently shopping him, a charge which the organization denied. Following Tuesday's trade deadline, Jets general manager Joe Douglas said that the organization listened to offers for Adams as part of due diligence but they weren't actively looking to deal the Pro Bowl safety. 
Now it remains to be seen if Adams and the organization have reached a point of no return. 
On Wednesday, Gase, with a black Jets cap on that was pulled over his eyes, gripped the podium with both hands at the start of the press conference. He made it clear from the get-go that he wasn't going to jump into the ongoing Adams saga. 
"Anything as far as what's happened this past week, anything that we've been dealing with, will be handled internally," Gase said. "Really, that's how we're going to handle things." 
When asked  what he was referring to, Gase simply and succinctly responded with "Yesterday." 
Gase was asked a couple of follow-ups on the topic of Adams, finally ending with another denial of delving into the topic. 
"I'm going to talk about Miami. I'll talk about this week's game," Gase said. 
The topic then shifted a bit, with Gase asked about the mentality of his 1-6 team. It is an important topic given the team's lackluster showings in their last two games. 
That, coupled with the Monday trade of Leonard Williams and the Adams falling out, makes this a difficult time for the head coach. 
"I felt like guys were good in our meeting today. I mean we just went through our team meeting: offense, defense [and] special teams," Gase said. "Guys seemed locked in, focused on doing everything they can to try to win a game this week." 
"It's too early to judge someone not even a full year on the job, building something and you can't anticipate the amount of injuries they've had in one year."