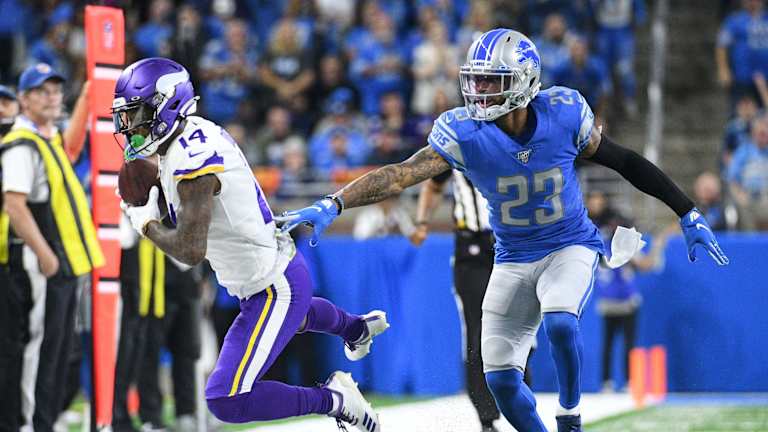 Darius Slay: 'I Didn't Care'
Darius Slay addressed the media Wednesday, and expressed that he doesn't care about the ramifications of his pre-deadline comments
Darius Slay is going about his business, regardless of what anyone in the Lions organization thinks about it. 
"I'm good, I am just playing ball," Slay told reporters Wednesday.
Slay reiterated that he did not care prior to the deadline regarding the rumors of him being on the trading block. 
"Last time, I said I did not care ... how do you think I am going to feel today?" he asked.
Slay spent Tuesday playing video games. 
"Got a little better in Call of Duty. Played a lot of (NBA) 2K and lot of PUBG," he commented. 
Recommended Lions Articles
Slay was asked by Jeff Riger of 97.1 The Ticket if he believed his comments might have gotten him traded before the deadline. 
"I didn't care if they did. That's the thing," he commented. "Ya'll didn't understand it. I didn't care if I did. It is what it is. It's a whole business. All I was doing here is playing ball and trying to win games."
In regards to whether he's had any discussions with the team about his standing or if any reassurances were needed, Slay dismissed that idea. 
"I don't need any reassurances," he said. 
NOTE
The Lions have not levied any disciplinary action or fined Slay for any of his negative comments toward the organization. 
Slay commented, "If they would have fined me for that, that would be a problem, too."