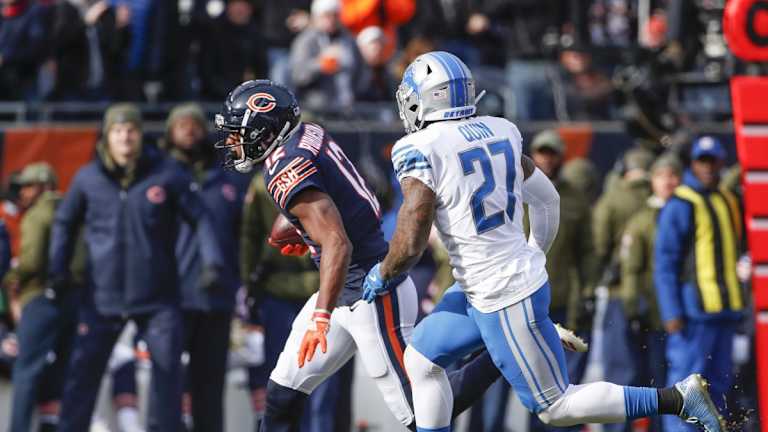 Matt Patricia Responds to Glover Quin's Comments
Matt Patricia still believes his team fights hard for him and is engaged in the process
Glover Quin appeared on "The Pat McAfee Show" Wednesday, and some of his comments were revealing in regards to what the current Lions roster might be dealing with. 
With a myriad of issues facing the Lions, the last month of the season is certain to be filled with challenges.
"Right now, they're struggling," Quin said. "It's not a great situation, and it's not a situation where I don't know if they can fight out of it right now. Because I don't know if the love and the like for (Matt) Patricia's style makes the players want to fight out of it." 
He followed that up with some more revealing comments regarding the Lions' situation heading into the final weeks of the season. 
"I think they're to the point where 3-8, it's cold out here, we've got four games left .. let's just get this thing over with," Quin said. "A lot of guys are injured. Stafford is hurt. You know, they're playing a third quarterback. There's just a lot of stuff going on."
Recommended Lions Articles
In Wednesday's media session, Patricia was asked about Quin's comments. 
"I didn't see any of that," Patricia commented. "I think our guys fight really hard. I don't think there is any question about that whatsoever."  
Additionally, Patricia has not observed signs that the players are no longer engaged in the organization's building process. 
"I really appreciate this group," Patricia expressed. "I appreciate how hard they work. I think everybody that is in the building right now knows those guys are engaged. They are working as hard as they can to get better. We are a few plays away from really being a lot different right now. The fact is, we have to make those plays. (It's a) big challenge for us with Minnesota. We will attack it the best way we can. They have a really good team."