Tyrann Mathieu and Leonard Fournette representing St. Augustine High School & NOLA in Super Bowl LV
Kansas City Chiefs' Super Bowl LIV champion safety Tyrann Mathieu and Tampa Bay Bucs' star running back Leonard Fournette will be representing St. Augustine High School and New Orleans in Super Bowl LV.
For a second straight season, St. Augustine High School, the pride of 2600 A.P. Tureaud Avenue in Gentilly, will have an alumnus as a Super Bowl champion.
That should come as no surprise.
No school in Louisiana has produced as many NFL players that once played for the Purple Knights.
By our count, 32 former St. Augustine players have played in the NFL, including four active players.
Previously, St. Augustine graduate Lorenzo Doss was part of the Super Bowl champion Denver Broncos in the 2015 season in Super Bowl L.
Two active players from St. Augustine will be on opposite sides of the field Sunday in Super Bowl LV this Sunday at Raymond James Stadium in Tampa as the Tampa Bay Buccaneers become the first-ever team to play in their home stadium in the big game, hosting defending champion Kansas City.
The two New Orleans natives could not come from more different backgrounds.
FOURNETTE
Leonard Fournette was a star in the making on the playgrounds of New Orleans. Everyone that saw him knew he would be a star.
Fournette was imposing, a man-child who had a virtual NFL body by the time he was in high school and had the speed to match his imposing size.
It was a fabulous combination of a skill-set that would make him perhaps the best football player in the country in his senior year at St. Augustine, if not one of the very best in the nation. Fournette was the best player I saw in his senior year (2013) in the state at St. Augustine.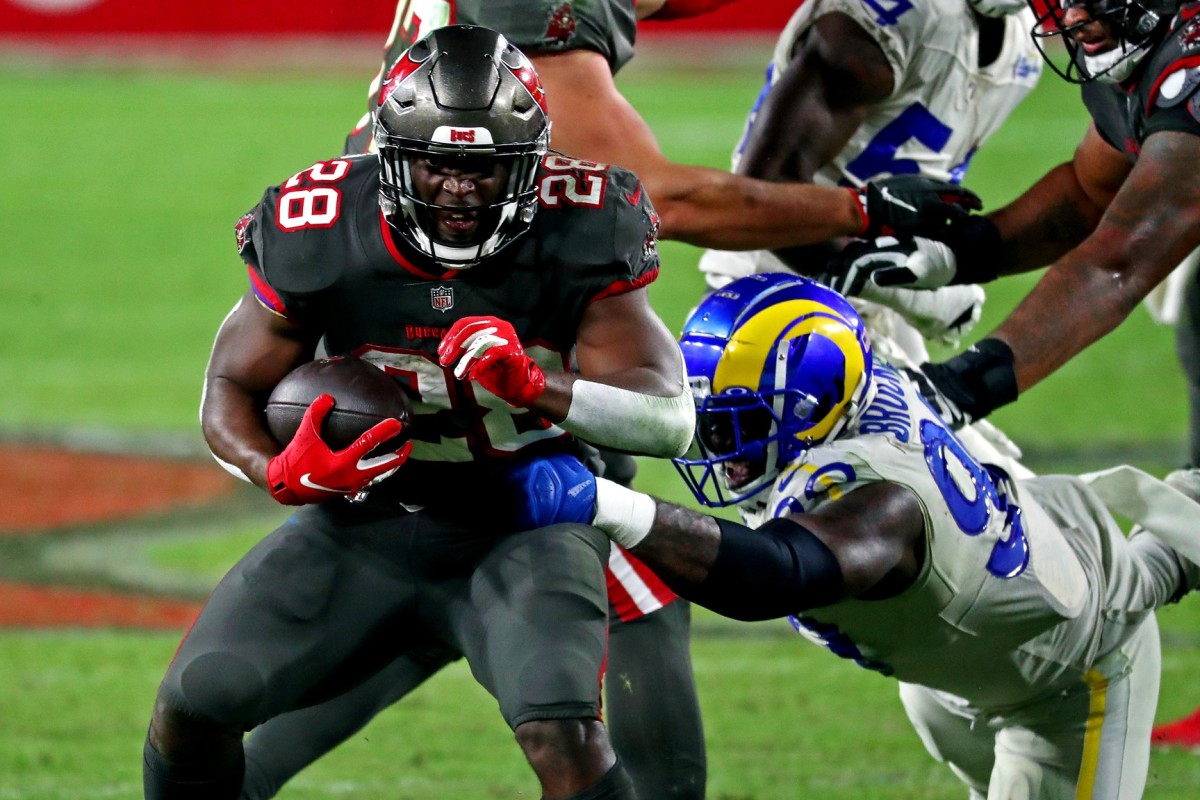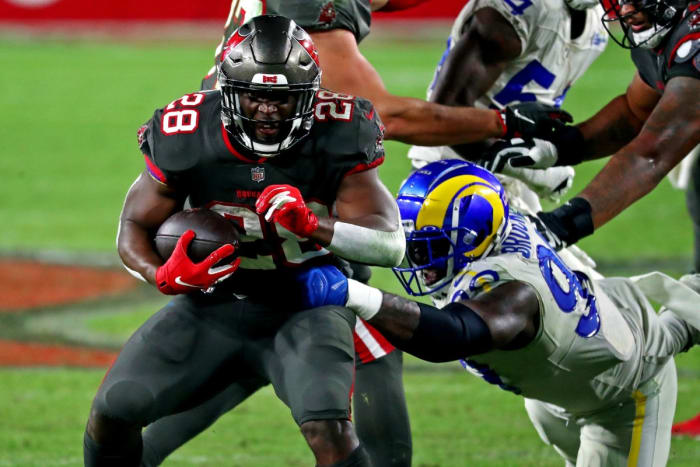 Fournette signed with LSU and was a sensational player for the Tigers, and became the fourth overall pick in the NFL Draft in 2017 by Jacksonville.
Fournette had good seasons with Jacksonville before signing with Tampa Bay for the 2020 season.
After a nominal regular season, Fournette has turned it on in the playoffs, even adopted the name "Playoff Lenny," for his outstanding performances.
MATHIEU
Tyrann Mathieu was a polar opposite.
Mathieu was nothing to look at.
Mathieu was short and still is. He was slightly built.
Mathieu would have to prove himself every step of the way, to overcome his perceived shortcoming, no pun intended. 
Mathieu did so. He was the best player I saw in his senior year (2009) in Louisiana at St. Augustine.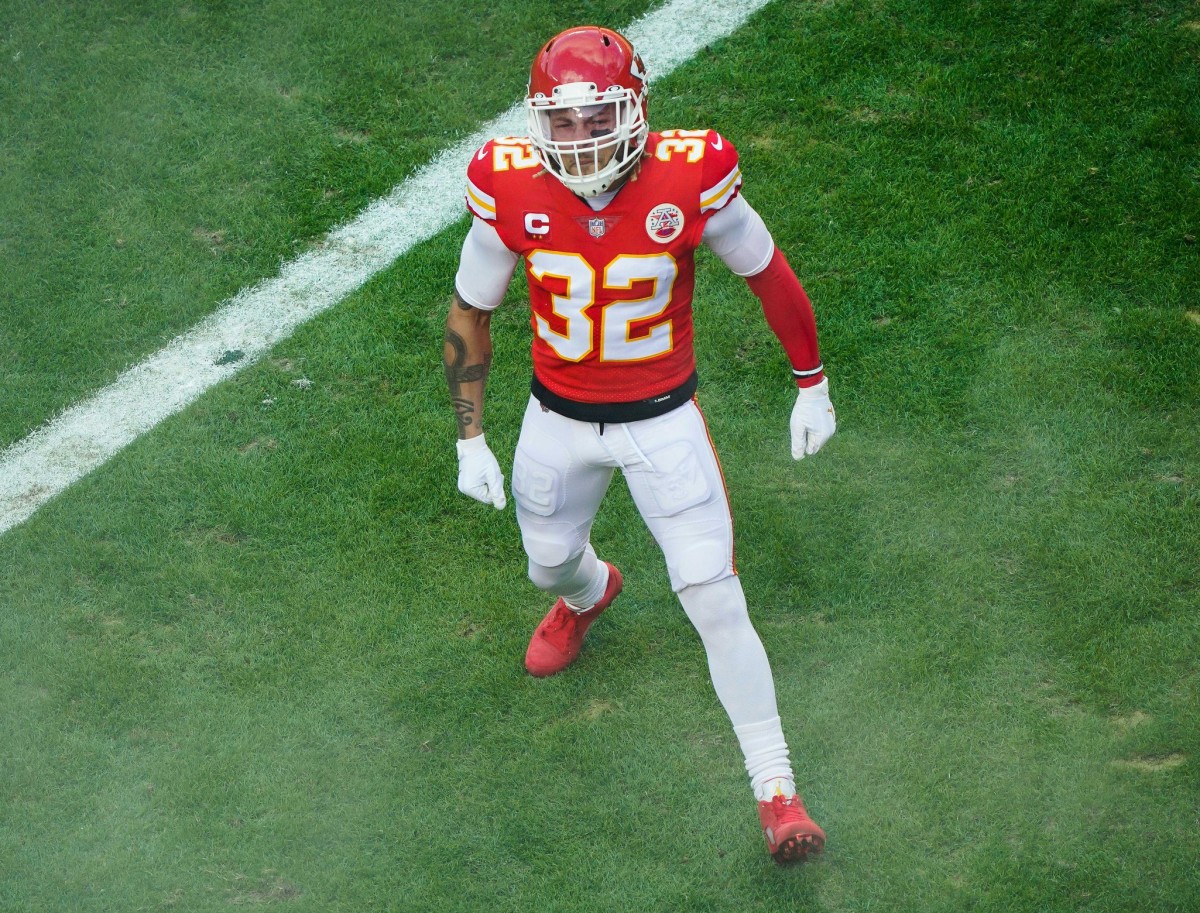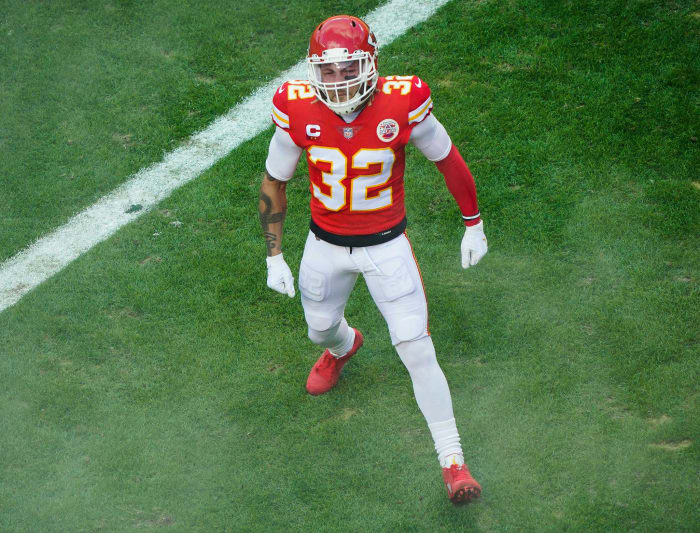 Preceding Fournette in Baton Rouge, Mathieu took the LSU scholarship offer and earned his spot, becoming a star for the Tigers. In his sophomore season, Mathieu was a Heisman Trophy finalist.
Then, he hit bottom when he was dismissed from the team in 2011 for indiscretions related to drug issues.
Mathieu would bounce back, going through rehabilitation of his mind, body, and his image. 
Due to his off-field issues and size, Mathieu lasted until the third round and was the 69th overall pick of Arizona in 2013.
Mathieu played five seasons with the Cardinals, one with Houston, and arrived in Kansas City in 2019 and has been superb with the Chiefs, picking off 10 passes in two seasons. Mathieu is in search of a second straight Super Bowl title.
ST. AUGUSTINE IN NOLA'S 7th WARD
At St. Augustine, both names are mentioned frequently, including on National Recruiting Signing Day this past Wednesday.
Parents, school supporters, current players, and administrators beamed with pride about this Sunday's Super Bowl and the attention Fournette and Mathieu were bringing to their alma mater.
Dr. Kenneth A. St. Charles is the President and CEO of St. Augustine High School, a graduate of St. Aug in 1981. 
When I approached him about the Purple Knight duo in the Super Bowl, he smiled and readily accommodated talking about both.
"It is a really great honor for us to be a school that actually produced a countless number of young men" St. Charles said. "The fact that these two are an example of individuals who are competing at the highest level of their profession, we are extremely proud of them. There will be a great outcome for one of them. It's a great day for St. Augustine."
St. Charles pointed out that Fournette and Mathieu are serving another great purpose in showing current Purple Knight students that they can achieve their dreams.
"It's great to have goals, it's great to have role models," St. Charles said. "It's great that these two, Leonard and Tyrann, come back quite often and meet with the kids. They're very humble when they come back to the school. The kids really do benefit by seeing what can result from hard work and I think what these two have shown is that they are at the pinnacle of their careers." 
St. Augustine has produced a very significant amount of successful doctors, lawyers, scientists, and politicians as well as athletes over its 70-year history.
"We always welcome all of our alums back," St. Charles said. "They have stories to tell. They went through the same kids that our kids are going through, and they're able to relate to them in some way where they can really provide a great example of what it means to be a successful young man."
St. Charles is certain that Fournette and Mathieu reached the zenith of their profession by not just having ability.
"The hard work comes in when nobody's watching," St. Charles said. "The fact that no matter what your capabilities are, no matter what your challenges are, if you remain diligent and prepared, you can be successful and I think you hit the analogy right on the head. It's a great example because here you have two individuals with great God-given talent that are destined because of their commitment to be successful."
The St. Augustine faithful whom I spoke with would not pick a side for Sunday's big game, and St. Charles did the same, being a good leader by being a diplomat.
Monday will be a Super Day at 2600. Either Fournette or Mathieu will make sure of that as they put the big in the Big Purple.
The original article was written by Ken Trahan for Crescent City Sports on 2/4/2021.