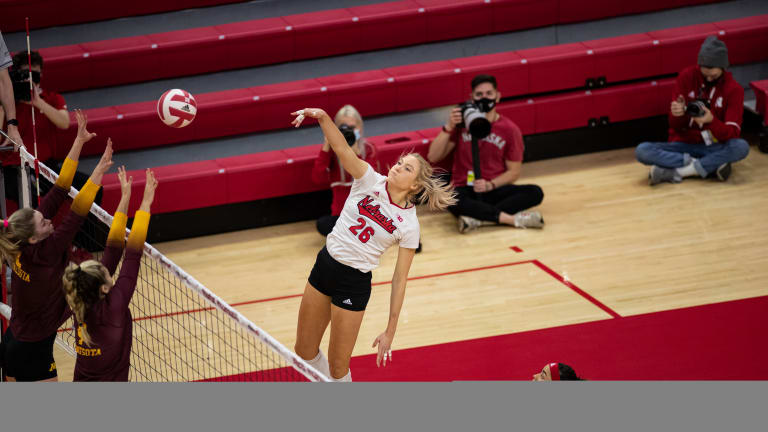 Stivrins Announces Her Return
This time, the Husker volleyball All-American decided to break the news herself.
Lauren Stivins is officially coming back! Really this time—she said so herself!
The three-time All-American made the announcement on her podcast with fellow Husker Nicklin Hames before posting to social media saying "ITS COMEBACK SZN BABY!!"
The announcement is a big boost to John Cook's squad. The return of Stivrins makes Nebraska even more of a national title contender this fall. Previously, Lexi Sun had announced her return as well. Those two join a solid core of underclassmen returners and the top recruiting class in the nation.
"Our staff is so happy Lauren is coming back for a sixth year," Head Coach John Cook said. "She's so much fun to coach and someone you want in the gym, and this is awesome news for our program.
"We'll all need to be patient as Lauren works back into volleyball shape. We will make sure we do not rush her and look forward to the day she can be out there on the court."
Towards the end of the podcast, released Thursday, Hames asked Stivrins if she's coming back this season.
"Yes I am," Stivrins said. "Eventually!"
In an NU release, Stivrins says, "I want to return for another year because I know this is the best place for me to recover and get back to doing what I love most with the people I love most.
"This year I want to go out on a win, and that means winning the national championship."
You can watch the full episode below.