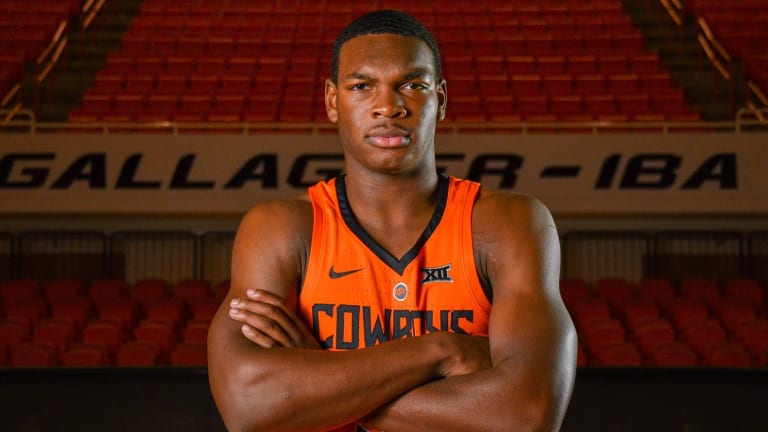 Freshman Marcus Watson Suspended
Freshman guard Marcus Watson has been suspended from the team following a protective order being issued
STILLWATER -- For the past few months, Oklahoma State head coach Mike Boynton has talked about how excited he it to have last season's woes behind him and to start anew.
Well, we're still a few weeks away from the start of the new season and already we're having flashbacks from last season. Freshman guard Marcus Watson has been suspended from the team following being issued a protective order.
The protective order was served on Monday, two days prior to Oklahoma State's appearance at Big 12 Media Days. Watson currently faces an appearance in the Payne County District Court on Nov. 7.
"OSU is aware of the request for a protective order and takes such matters seriously," the athletic department said in a statement. "Pending further investigation, the student-athlete currently is being withheld from team activities."
Watson, a 6-6, 215-pound guard out of Buford, GA, was a four-star prospect and was ranked as the No. 8 ranked shooting guard in the 2019 class.
While Watson has yet to step on the court and play any minutes for the Pokes, it is highly believed that he would be playing a key role this season.
Since taking over the program in 2017, Mike Boynton has had to deal with off-the-court issues every season. In his first season, the program had to deal with the firing and FBI investigation into former assistant Lamont Evans.
Then, just this past season, Boynton had to dismiss three players following a vandalism scandal, and a fourth player left shortly before that.
Oklahoma State starts the season on Nov. 6 against Oral Roberts, but unofficially starts in an exhibition game against Rogers State on Nov. 1.