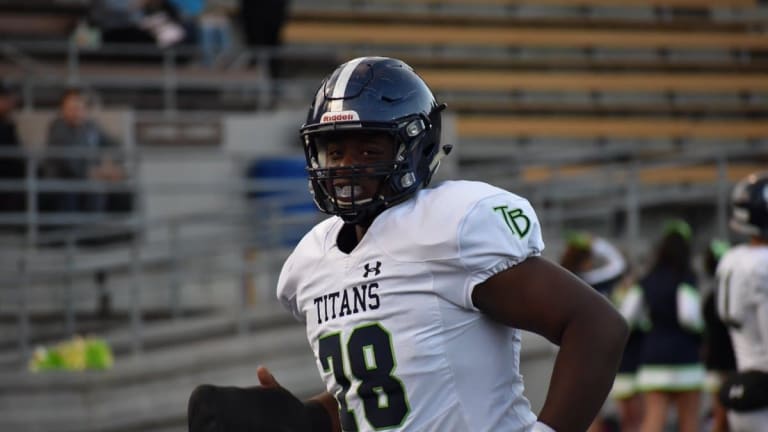 Coveted West Coast Offensive Tackle Talks 'Huge Offer' From Tennessee and more
Malik Agbo picked up and early offer from Tennessee, and he breaks it down here.
Malik Agbo picked up and early offer from Tennessee, and he breaks it down here.
Malik Agbo is a 2022 four-star offensive tackle from Todd Beamer High School in Washington. With more than a handful of offers, the big prospect could see a rise in offer numbers in just a matter of time.
The offensive lineman has a great frame at 6-foot-5.5 while weighing 295-pounds. The physical presence he presents is clear for most to see. Malik is also a leader on his squad saying, " I play the leader role of the team and making sure we can get the best out of everybody."
Agbo referred to Covid-19 as "frustrating" in regards to the recruiting process. It has limited visits to campuses all across the country. Agbo did mention he was still hearing from schools. Washington, Oregon, and USC are who the 2022 target hears from the most.
Coach Brian Niedermeyer is who extended the offer last summer while complimenting Agbo's feet and expressed how good of a fit he would be at Tennessee. The offer was "big" and "huge" for Agbo.
Agbo would elaborate on that by saying, "The Tennessee offer was big because I wasn't expecting to get an offer from those guy until later in the year, but I think it was the right moment and the right time, and that was huge for me!"
One could imagine how tough it is to pull a prospect from one end of the country to the other. First, it has to even be in the possibilities, and Agbo admitted that going to school away from home would not be a terrible thing and will definitely be in the discussion.
As of now, Agbo says Tennessee can maintain his interest by doing the "simple things" during the process. Communication is always key. Checking up on people and casual chats go a long way.
Agbo is rated as the 216th prospect in the nation and the 19th best offensive tackle for 2022, according to 247 Sports.