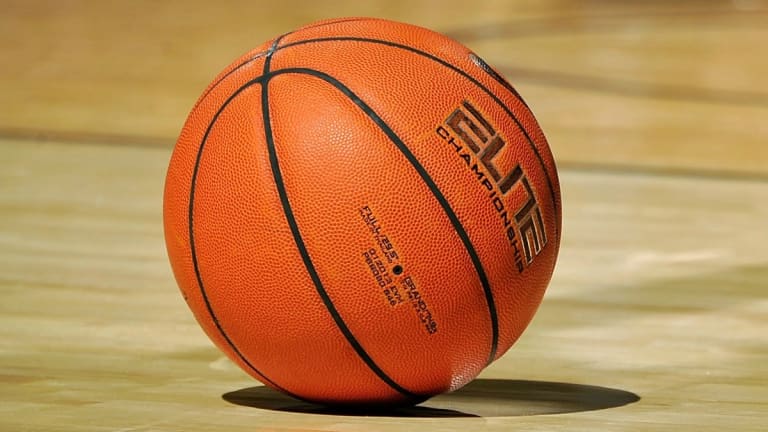 College basketball makes dramatic comeback but still needs to keep the ball rolling
Climb out from your crawl space, open the blinds and let the freezing January sun shine in. It's safe to watch regular…
Climb out from your crawl space, open the blinds and let the freezing January sun shine in.
It's safe to watch regular season college basketball again.
It has emerged from the primordial, gurgling goo it had become under overbearing, lock-and-key suppression and primitive battle tactics lifted from an old book written by Gen. Stonewall Defense.
Scoring continues to soar and, not so shockingly, so does my interest level.
Frankly, these days, I've got a little more Springfield in my step.
UCLA's basketball team, once coached by Ben Howland, is averaging more than 90 points per game. These Bruins are more fun in defeat than some of Howland's teams were in victory. And UCLA isn't even the highest-flying team in town, losing Wednesday night to USC, which scored 84 points in victory. The entire Pac 12, Arizona included, is a trampoline act.
Tuesday night, nationally, schools ranked No.1, No.2 and No.4 all lost. Then, on Wednesday, No. 6 Florida State was blown out on the road by Georgia Tech and No. 8 UCLA fell to its cross-town rivals. Wasn't that something? One Saturday in December the national scoring average for all D-1 games was 75.43, the highest since 2000 (information provided by the amazing KenPom).
And get his: Northwestern might even make its first NCAA tournament.
This has been some reverse dribble.
Two years ago, this March, I filed an exhaustive (to me) enterprise report for the Los Angeles Times concerning the dire state of Dr. Naismith's game. The story was so 18-wheeler wide the editors split it in two and ran half on A-1 and the other half in sports.
The sport had crawled to a staggering stop, like the last punches thrown by two drunks in a bar fight.[membership level="0"] The rest of this article is available to subscribers only - to become a subscriber click here.[/membership] [membership]
Scoring had dropped 12% from 1991 to 2015, from an average of 76.7% points per game to 67.7.
We used to have a rule on the national college football beat that you couldn't even talk about "first semester" basketball until Dec. 1. We made an exception for hall of famer Dick Weiss only because his nickname is "Hoops" and he knew Austin Peay's starting lineup in September.
What happened was we kept pushing our basketball moratorium deeper into the season as college football was becoming, exponentially, more popular.
Truth is, as bad is at was received, the BCS was killing hoops. College football stomped all over college basketball's first month and nothing was going to change it. The suits would have been better served delaying hoops season by a couple weeks, but were stuck because CBS insists on the NCAA Tournament ending before opening tee-shot at the mid-April Masters.
The sport was in deep foul trouble.
College coaches, the sports' constant stars because most don't leave for the NBA after one year, were constantly trying to prove how smart they were at the expense of entertainment.
They sucked the life out of the action by playing stall ball against a 35-second clock, all while scheming to clog the lanes leading to the basket the way a doughnut chokes off the arteries leading to your heart.
Super star players were hard to come by but, as former USC coach Kevin O'Neill told me "You don't need talent to play defense."
The sport was in crisis and had been reduced to a boring prelude to the fabulously-exciting four-week NCAA Tournament.
So, what happened?
I'd like to think my tutorial on how to fix the sport (March 18, 2015) got the ball rolling, but there was plenty of momentum already in the hopper.
The turning point came July 6, 2015, when the NCAA announced a series of rule changes that have helped to liberate the sport.
Several changes were championed in my plan: reducing the shot clock from 35 to 30 seconds. More possessions per team, duh, have led to more scoring. The other big change was a crack-down on hand-to-hand combat on defense, which has allowed more "freedom of movement" on offense.
It's amazing what a difference two simple changes have made.
The NCAA did another smart thing when it announced this week the selection committee would start to publicly reveal its top 16 seeds in a weekly show on CBS.
This is a direct rip off of college football, so that means it is very smart.
Basketball is still ignoring, though, the regular season elephant in the room.
This was the KEY proposal change in my story two years ago.
To make the regular season truly relevant, college basketball must go back to awarding NCAA automatic bids to the REGULAR season conference champions, not the conference tournament champions.
Conference tournament auto bids are exciting and garner big ratings for ESPN, but they injure the sport.
In 2012, Washington won the regular season Pac 12 title with a 14-4 record but was left out of the NCAA field after it lost in the Pac 12 Tournament.
This is just wrong and sends a powerful message: If the NCAA doesn't care about the hard work needed to win a conference in January, February and March, why should we?
This problem is fixable: reward the conference tournament champions an auto bid to the NIT, not the OTHER WAY AROUND.
Give auto bids to the 32 REGULAR season champions. In one move you would make post New Year's college basketball more important.
You would still have several at-large bids available to award worthy winners of mid-major, and low major, conference tournaments.
The downside to my plan is that a few "Cinderella" teams, some with losing records, might get left out of the 68-team field. My answer to that is to expand the field to 72. And if a team with a losing record still gets left out, so what? That makes the NCAA field stronger. Putting a losing team in the NCAA Tournament makes as much sense as allowing 5-7 football teams in bowl games.
If you are going to allow losing teams to compete, just open the NCAA Tournament to everyone.
The bottom line, though, is college basketball is more exciting now than it has been in years.
And that's a good thing. We can keep on working to make it better.
I still want to see fewer time outs and way less of Rick Pitino.
I still advocate expanding the lane, from 12 to 16 feet, like the free-flowing international game.
I still promote elimination of the 20-minute half and going to four, 12-minute quarters.
I also say get rid of the one-and-done insanity and the one-plus-one bonus after six fouls, which only promotes more game stoppages and the scapegoating of college kids.
But hey, this is a good start.[/membership]