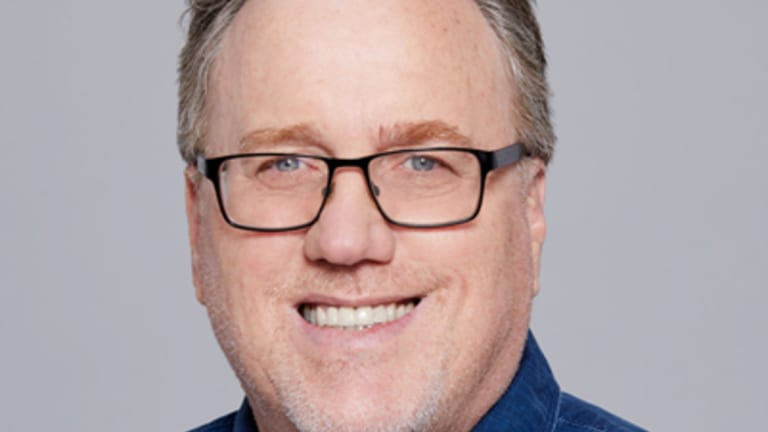 Here's my so-far breakdown of the draft.
Who…me?
You kids under age 60 may forget that I once covered the National Football League for a large downtown metropolitan.
Ah, those were the dailies.
The NFL draft was different (simpler then) and so were newspapers (thicker then).
I'll never forget the L.A. Rams I covered making these franchise-changing first-round picks: Mike Schad (1987), Gaston Green\Aaron Cox (1988) and Bill Hawkins\Cleveland Gary (1989).
By "franchise-changing" I mean those picks helped change the franchise from L.A. to St. Louis.
In 1990 I was moved to the L.A. Raiders beat and did my best, one future draft day, to help secure a quarterback who could lead the Silver and Black to a Super Bowl title.
Owner Al Davis, who liked me before he didn't, knew I covered Steve Young when he played for the USFL's L.A. Express.
Young, at that time, was languishing on the bench in San Francisco behind some guy named Montana.
Al pulled me aside one day and said "You really like that Young, don't you?"
Davis was apparently looking to make a draft-day move that could shake up the pirate world.
I told Mr. Davis: "I think he's a future Super Bowl MVP."
I actually lifted that line from Sid Gillman, the coaching guru who was Young's personal passing coach with the Express.
The Raiders, indeed, would one day land a left-handed quarterback on draft day: Todd Marinovich.
Anyway, as a college football writer for the last 20 years, my interest in the NFL draft now has changed—it's more like watching your children go off into the work force. Kids like San Diego State's Rashaad Penny (No. 27, Seattle), sob, they grow up so quickly. I was tearing up along with his family and apparently many, many Seahawk fans who wanted Sony Michel.
Five thoughts on Thursday's first round:
1: UCLA quarterback Josh Rosen dropping to No. 10 is not the end of the world. It's just not. If Rosen wants to use it as motivation, that's fine.
"There were nine mistakes made ahead of me," said Rosen, who is rumored to have stolen that line from Larry King's 10th wife.
Rosen said the chip on his shoulder got bigger but that's just modern-day, attention-deficit silliness. Joe Montana was a third-round pick and Tom Brady lasted all the way to the sixth. They have combined for nine Super Bowl titles and are, arguably, the two greatest quarterbacks of all time.
I think Rosen can be a fine, perhaps great, NFL quarterback but he also opened himself up for closer inspection.
He WAS injury-prone in college and also head strong, considering he blew through three offensive coordinators in three years at UCLA.
And here's a note: Rosen never made first-team, all-Pac 12. That said, it is feasible he could have a Carson Palmer-like career with the Arizona Cardinals.
2: Baker Mayfield going No.1 overall to the Cleveland Browns?
That's just nuts. Crazy. Unless you think Baker, who has shortcomings on and off the field, is the next Drew Brees, who never tried to outrun a cop in Fayetteville. What a gamble, though, especially with so many no-lose alternatives.
Our own Mark Blaudschun, in his story for TMG last week, had it right. The Browns owned the first and fourth picks. They should have taken Penn State running back Saquon Barkley at No.1, which would have still guaranteed Cleveland a top 10 quarterback at No. 4.
Those choices would have likely been either Rosen, Josh Allen or…Baker Mayfield.
The NFL is so historically arrogant in thinking it can change people. Cleveland, only a couple years ago, thought it could change Johnny Manziel. The St. Louis Rams thought they could change Lawrence Phillips.
Baker Mayfield cleaned up nicely before the NFL draft. Well of course he did as he stood to make millions of dollars!
At least one NFL team falls for this trick every year. Maybe Mayfield is different. I truly hope he has grown up. But the college player I saw was undersized, childish and churlish. And one hell of a competitor. Teams that win big in the NFL, however, tend to side with that old Bill Parcells adage: "You are who you are."
3: USC Sam Darnold going No. 3 to the New York Jets. It will be interesting to see how the kid from San Clemente (One Town One Team) adjusts to big City life (Two Teams, Two States, One Stadium).
This much I know: Darnold has the work ethic required to succeed in the NFL. The key for many players at the next level is what happens after they cash their NFL signing bonus. A lot of great college quarterbacks—some from USC--appear to have been afflicted by this disease. Some say it may have infected Matt Leinart?
Darnold may not make it big, but he'll leave it all on the field. Imagine Tim Tebow with a real NFL arm?
4: L.A. Chargers land Florida State safety Derwin James at No. 17.
This was brilliant. What a steal. Before the 2017 season, James was named college football's top player by both ESPN AND Sports Illustrated. Florida State had a bad year but James responded from an injury-marred sophomore year with 84 tackles and two interceptions. To me he looks like a perennial All-Pro.
5: Southeastern Conference rules again. It was a shaky start for God's Conference with only one pick in the top 10—Georgia linebacker Roquan Smith to Chicago at No. 8.
But what closing speed. The SEC ended up leading all conferences with 10 first-round choices. Seven of those belonged to two schools, Georgia and Alabama, that didn't even face each other in 2017.
They did end up meeting, I recall, in early 2018.
The SEC, as we all knew, and the first proved, was top heavy in 2017. It had two great teams--and one is all you really need.